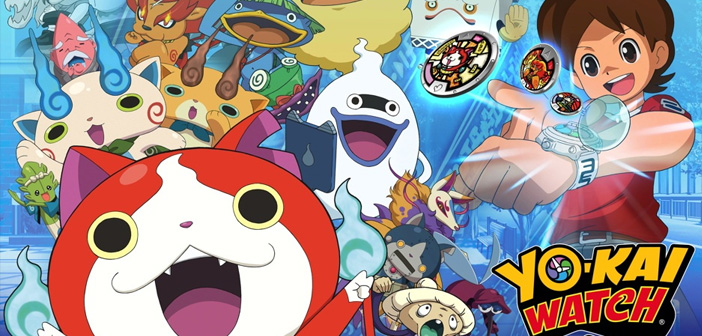 Yo-Kai Watch Release Date For Europe Announced
The Yo-Kai Watch release date has been announced by Nintendo. The game, developed by Level-5 RPG has been given a release date of April 29 on 3DS for us European types.
It's a Pokémon-esque game about a kid with the power to see the Japanese spirits that cause mischief known as Yo-Kai. You can befriend various kinds of spirits to fight evil Yo-Kai and advance.
"Yo-kai are the physical embodiment of everyday problems, and they live everywhere in our world—under cars, near vending machines, in the river—you just can't see them.
With the power of the Yo-kai Watch, though, you can find these hidden Yo-kai, befriend them, and call upon their powers when you need their help. There are over 200 different types of Yo-kai just waiting to be discovered!"
It's a well-regarded series that has done exceedingly well in Japan, selling over a million copies there alone, so if you're into those kind of games it might be up your alley!