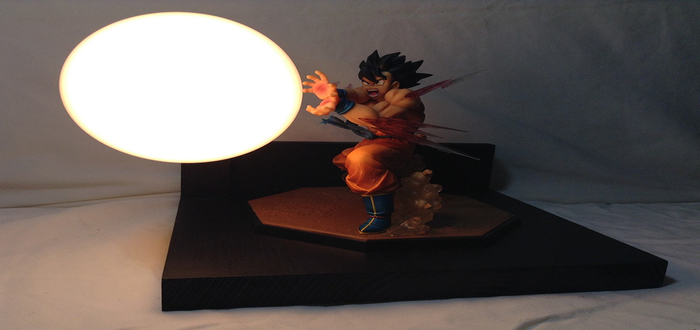 Dragon Ball Z Lamps Will Blow Your Mind
Every anime fan needs one of these, even if you have never seen an episode of Dragonball Z in your life! These lamps will blow your mind. Dragonball Z is a very visually and vocally strong series and, really, it is no surprise that a lamp of characters attacking would be any different.
These repurposed DIY lamps from LitUpInteriorDesigns are created from salvaged maplar, poplar and pine wood. Each are of a Dragonball Z character launching a huge blast into the air as illuminated by the large bulbs which can also be different colours. Averaging 6 to 7 inches tall, each lamp set comes with everything you need to set up your lamp display.
Some of the other characters featured include Maijin Buu, Bardock, Future Trucks, Vegeta and, of course, Goku who are all ready to hit you with a Kamehameha. These amazing and unique pieces will send you back an even prettier penny depending on size with the price starting from $100 (around €90).
Do you know an anime fan that needs one of these for their collection? Let us know in the comments!