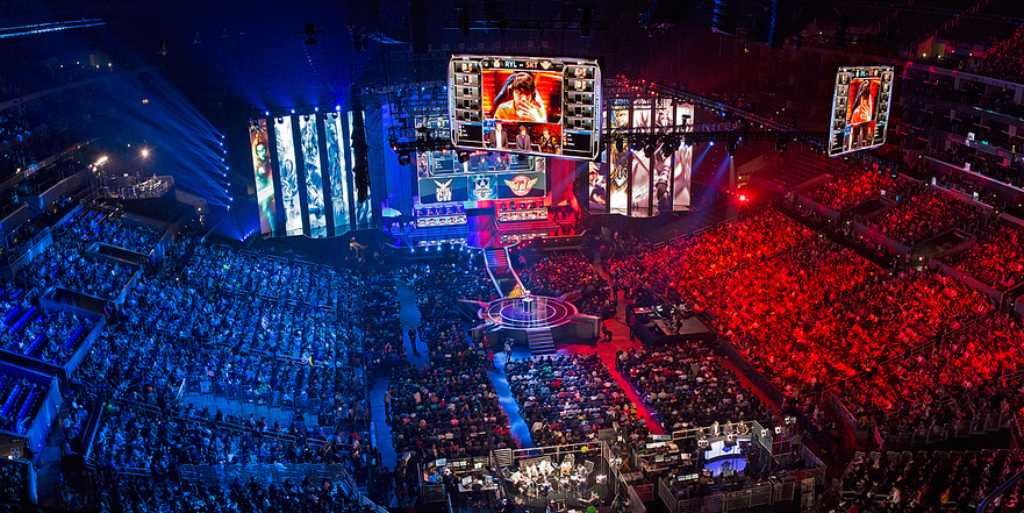 Let's face it, anyone who has played a couple of games of an esport, has toyed with the idea that one day they'd go pro, no matter how unlikely that dream may be. However, for one school in Norway, kids may be able to take steps to make their dream a reality. In a recent announcement, Garnes High School created a new 3 year course wherein students can learn and train to become better at esports games. Petter Grahl Johnstad, the school's science department manager was quoted as saying; "We believe [esports] deserves to be taken more seriously, and want to offer our pupils the possibility of combining an esports training program with formal schooling qualifications."
The program will begin in August, accepting only 30 students initially and offers training in either League of Legends or Counter Strike: Global Offensive. Students are required to put in at least 5 hours of study per week and will be taught the basics of mechanics, strategy, tactics, teamwork, and theories about the motivations of professional players by a team of coaches with extensive knowledge of both games, as well as having Skype lessons and in person visits from top ranking professional players and taking regular field trips to esport tournaments.
Training under some of the pro's may seem like a dream come true for most players, but before you go signing up for Norwegian language classes, keep in mind that the students are also required to live an athletes lifestyle as part of their studies. To improve their reaction time, reflexes, and general body strength, students will be required to attend special training and exercises in conjunction with their usual P.E. lessons. In the words of Johnstad, "You cannot succeed at a high level in esports without being in good physical shape. Nutrition is another important focus area in this regard." Students are expected to know the in's and outs of good nutrition, and are tested for this as well as their in-game skills, as they would in any other academic subject.
In closing, Johnstad said, "We believe that there are a number of abilities obtained or improved by esports, including the ability to cooperate, the ability to communicate, mastery of tactics, and mastery of strategy—that are readily transferred to other activities. We also hope that the enthusiasm generated by our esports classes will serve to give youth a more positive attitude toward education in general."
This is not the first time an academic institution has taken an interest in esports as certain universities have previously offered full sports scholarships to high ranking players applying to college, but this is the first we've heard of anyone offering a training program. Who knows, in a couple years we could see a fully Norwegian team going head to head with the titans from Korea and actually giving them a run for their money, but only time will tell.
So what do you think, readers? Thinking about heading back to school? Let us know in the comments below and tell us how much you would have enjoyed school if this was on the curriculum.