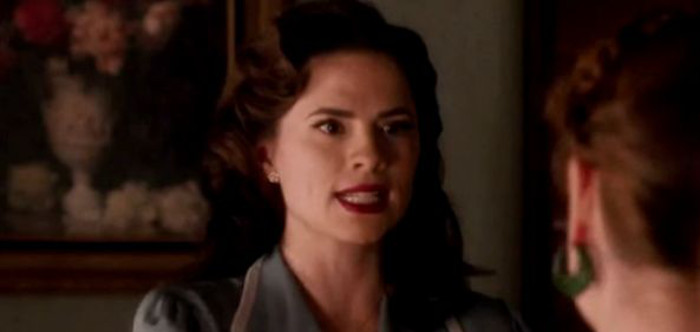 Peggy Carter is about to take on Hollywood, and we can't wait!
If you've not seen the previous teaser, be sure to check it out! Season 2 will see Carter move from New York City to Los Angeles for her most dangerous assignment yet. She'll make new friends, a new home and new love. But she's about to find out that the bright lights of post-war Hollywood mask a more sinister threat to everyone she has sworn to protect.
Agent Carter stars Hayley Atwell as Agent Peggy Carter and James D'Arcy as Edwin Jarvis and follows the adventures of the SHIELD founding special agent as she tackles the infamous Hydra from the '50s onwards!
Be sure to check it out when it premieres on January 5, 2016.