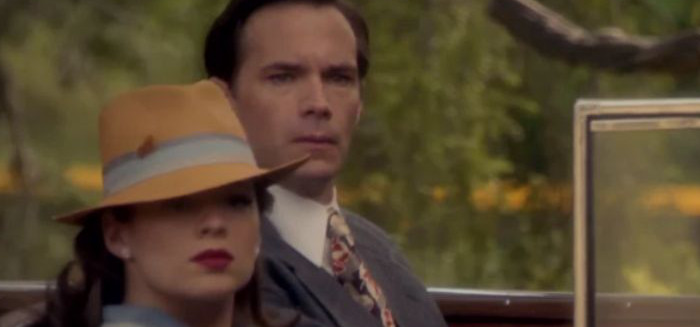 Marvel has released a second teaser for the second season of Agent Carter. The first season saw Carter working in New York with the SSR while assisting Howard Stark in tracking down hidden high tech weapons, and the second season is expected to bring even more action to the screen with a more conspiracy-based threat.
As revealed in this teaser, Carter will move from the Big Apple to the City of Angels to combat the threats presented by a post-atomic age America. In this new Los Angeles setting, Carter will enter the world of Hollywood, which contains a larger threat behind its bright lights and glamour.
What exactly this threat may be remains unknown, however casting has revealed plans to have the mafia as at least one of the challenges Carter faces. Perhaps this may entail a Frank Sinatra style mob conspiracy in Hollywood?
The second season is scheduled to debut on January 5 2016.