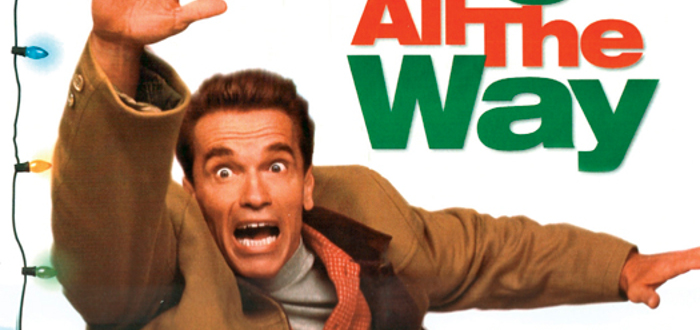 Kicking off the Christmas season straight away with these two. Christmas movies are inevitable this time of year and picking the wrong one can really mess up that Christmassy feeling (Have I said Christmas enough?).
Never fear though if you are worried about picking the right Christmas movie. Hopefully I'll be able to help your decision-making easier.
YesFlix: Scrooged
Directed by Richard Donner it is a modern-day take on the Charles Dickens classic A Christmas Carol. Bill Murray stars in this 1988 interpretation as Frank Cross, a mean but successful programming executive of a television network. To further his career he has demanded that the network but on a massive production of A Christmas Carol on Christmas Eve and in true Scrooge fashion he forces all the staff including his "Bob Cratchett" PA Grace, played by Alfre Woodard to work. When his decisions are questioned in a board meeting he fires the shy hard worker Eliot played by Bobcat Goldthwait on the spot. Shortly before the show is about to start Frank is visited by the ghost of his mentor who warns him of the error of his ways…. and you see where the story line is going from there.
I love this movie! Bill Murray brings his character some real depth, not just his crazy sarcastic self. His straight to the point style is hilarious with Murray also able to layer this with sensibility making the transformation of the character into a believable but uplifting. The rest of the cast is excellently thought out with Alfre Woodard playing the steady and always supportive secretary and Bobcat Goldthwait playing the sniveling network exec. These two are the embodiment of Bob Cratchett character which I think works for this movie. John Glover is definitely one of the highlights of this movie as the L.A slimy taxi driver.
Carol Kane as The Ghost Of Christmas Present is a great addition but is a little too wacky for my taste. That being said I can't imagine another actor in her place in this movie as it really adds to what Donner is trying to achieve. The flashbacks are wickedly amusing from his days as a kid watching The Lone Ranger through to his rising to the top of his career. The ending is exactly as you would expect the Dickens Classic to be. Touching and maybe a little mushy but altogether it is a great Christmas movie.
If that wasn't enough to help you watch this movie I would urge you to watch it for the production behind it alone. The costumes are wonderfully fitting throughout the film and Danny Elfman's music really ties in the themes and the nature of the film.
Fans of Christmas Vacation and Bad Santa will LOVE this!
NoFlix: Jingle All The Way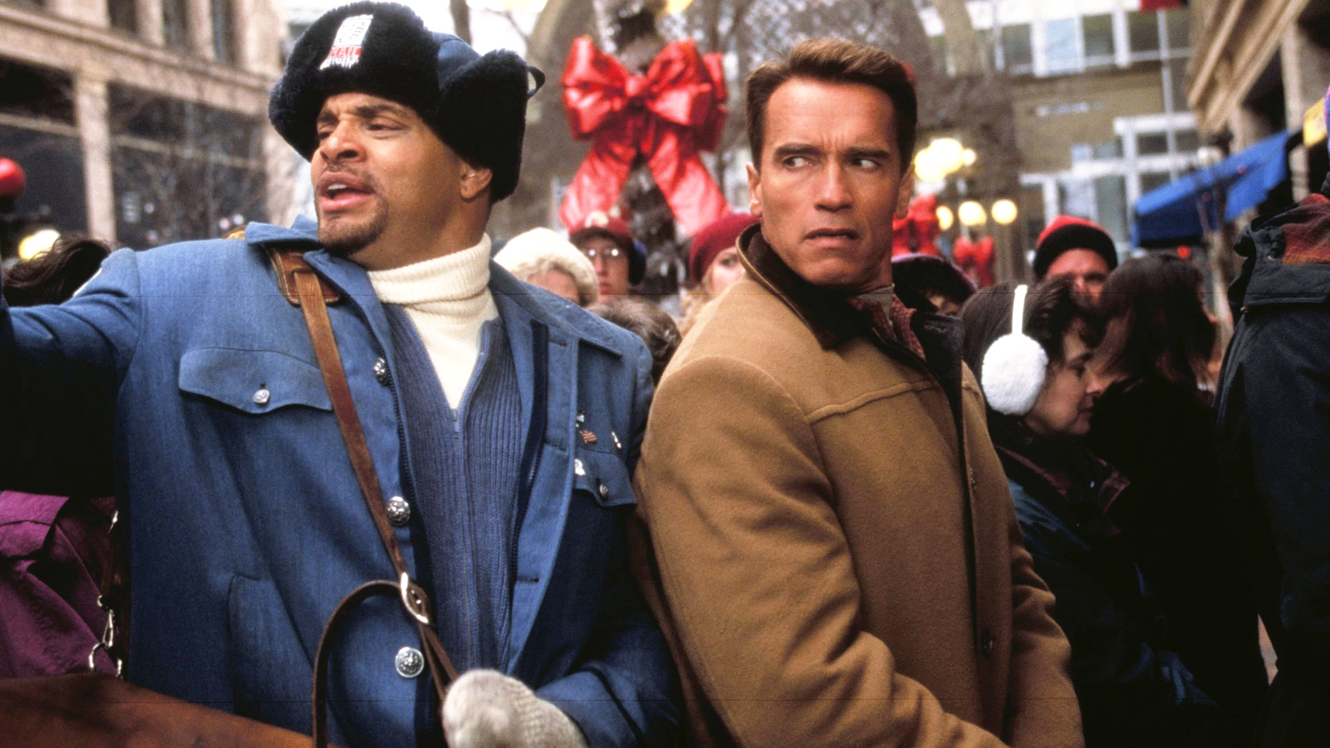 I'll start this one off by saying I can't abide Arnold Schwarzenegger in comedy films and having seen this film I stand by that decision with all my might.
Arnold plays Howard Langston who, like all these types of movies, is a workaholic father who doesn't spend enough time with his son played by Jake Lloyd who really doesn't seem to stretch his character from the spoilt brat Anakin in Star Wars: The Phantom Menace.
Arnold heads out to redeem himself on Christmas Eve to find his son the only Christmas present that he wants the all action "Turbo Man". Enter various supporting actors who try to foil Howard's plans for his son's affections. Each of the supporting actors are limited and stereotypical, Ted, played by Phil Hartman is the sensitive neighbour who wears aprons, bakes cookies and courts Howard's wife. James Belushi plays the shady Santa Claus who cons Howard into buying a dud, and Officer Hummell played by Robert Conrad is the cop that is only around when you most expect him and Sinbad…the equally unfunny nemesis to Arnold's unfunny protaganist.
The race gets incredibly cringeworthy and tedious as you witness the film running out of ideas.
Directed by Brian Levant, who has directed Beethoven and The Flintstones, you expect this to be on par but there is little to no momentum to this movie looking like it was staged as a sitcom. The most serious of flaws of this movie however is its severe lack of Christmas spirit. It highlights everything wrong with Christmas and although, fair enough Christmas isn't always snow and presents, this is not what a Christmas movie show entail. It highlights the desperation, stress and consumerism with absolutely nothing for children to hold onto.
Fans of The Santa Clause and Elf will HATE this!