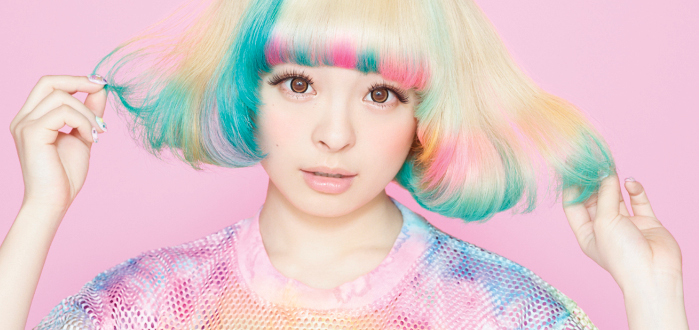 Music Monday: Bubble Feels
Who doesn't love that infectious bubble pop, the tunes that are always there at the back of your head! The tunes that you've got a little dance routine plotted out in your head (most of which revolves around shakin' ya booty) for complete with a near perfect lip sync.
They're the happy smiley songs we keep for bad days, good days and the days we want nothing more than to be on the dance floor with our friends!
Enjoy!
Thicky Trick – 'The Good Wife'
I feel awful I don't actually know who is singing the song but I've been playing this on loop since I heard it back on The Good Wife when the episode featured in the video airead in 2014. It's infectious, strange, a bubblegum pop cover of a rap song from the television series. Just embrace it and let the Glee-esque vibe wash over you!
Sweetness Level – Two heaped spoons of sugar
Don't Say You Love Me – 'M2M'
If you deny yourself the virtues of this song then remember you're turning your back on the Pokémon: The First Movie. Yeah I'm deadly serious! This track featured on the motion soundtrack and it totally has that late 90's RnB Pop vibe about it!
Sweetness level – Add a full bag of sugar and you're just about halfway to how sweet this song really is!
Baby Love Child – 'Pizzicato Five'
I have headphones in as I'm listening to all these songs over again and I've goosebumps up and down my arms listening to this one. Partially because it's from one of the best episodes of Futurama ever made but mostly because the song has this wonderful charm and softness about it.
Sweetness Level – A whole bag of pink mice candies
Absolutely Everybody – 'Vanessa Amorosi'
If the last song compels you to smile then Vanessa Amorosi demands you get off your ass and just dance! I had this song on tape! TAPE!
Sweetness Level – Way too much red liquorice strings!
B*Witched – 'Jesse Hold On'
You can't talk about bubblegum pop and not feature these four Irish girls, sure I could have thrown in 'C'est la vie' in here but that's a little too manufactured for my taste I like my sweetness all natural… Okay that's a lie I just think 'Jesse Hold On' is a special kind of sweet.
Sweetness Level – It's sweeter than a whole two litre bottle of Country Spring Cream Soda.
Kyary Pamyu Pamyu – 'Ponponpon'
Oh please you didn't think this song, this artist, wasn't going to feature as part of this piece?! Everything Kyary does is dunked into pink sugar, rolled in icing sugar, dipped in fairy dust and what the hell sprinkled with more sugar.
Sweetness Level – Sweeter than all the pocky in the world!
Cyndi Lauper – 'Girls Just Wanna Have Fun'
This song came out the year before I was born but it has shaped me for all the right reasons. Cyndi Lauper is one of my favourite artists of all time and while I love everything she had ever put out there (seriously, I have it all!) I'll always fall back on this song. It's an anthem of a decade, it's bright, it's energetic, it's catchy! This is what pop is all about!
Sweetness Level – so sweet you want more!
Editor-in-Chief, part-time super villain and hoarder of cats. If you can't find me writing, I'm probably in the kitchen!