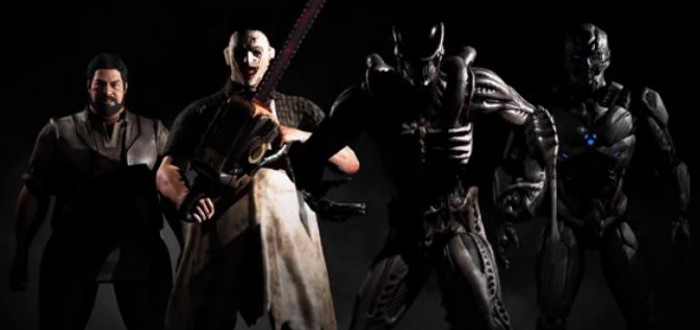 Planned news of new characters coming to Mortal Kombat X was to be revealed at last night's Game Awards, but was leaked via WB Games Australia. The new characters revealed in the trailer are Leatherface (Texas Chainsaw Massacre), the Xenomorph (Alien) Bo Rai Cho (Mortal Kombat: Deadly Alliance) and Tri-Borg, a cyborg mixture of Smoke, Sektor and Cyrax.
While Mortal Kombat has never shied away from horror themed DLC characters in the past, with Freddy Krueger being playable in Mortal Kombat IX, the abundance of iconic horror classics playable in Mortal Kombat X is becoming ridiculous, but in a good way. It seemed that indie darling Terrordrome was the king of horror licensed fighting games but, with the Xenomorph, Leartherface, Predator and Jason Voorhees all playable in Mortal Kombat X, who knows what faces we can expect to see in future DLC!
The second Kombat Pack will release periodically throughout 2016 for Xbox One, PS4 and PC.
Are you a fan of Leatherface or the Xenomorph? Let us know what you think of the news in the comments.