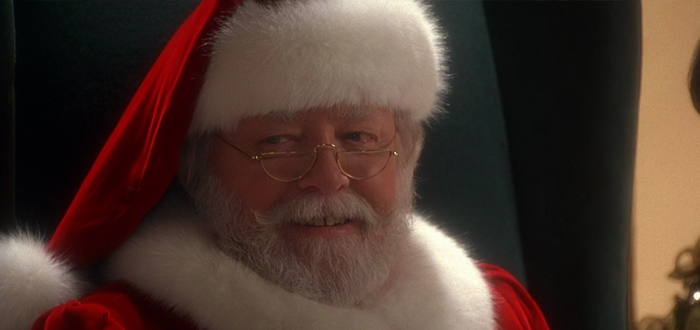 EwTube: Christmas Wins
Question: Who loves Christmas more than kids do?
Answer: Suburbanites and Mall Santas.
For the latter, it's the joy of getting paid to sit and ask one question continuously before tossing a selection box in mum and dad's direction. In the former,  it's the heartwarming pleasure of showing your more attractive and successful neighbour that just because they have a weekend home in Magaluf, doesn't mean you can't destroy their dreams with well-placed baubles and nine-thousand lights to darken their day.
It's the most magical time of the year.                                                                                                                    
However, for every gloomy, glutenous Santa with a greedy disposition. There is in equal measures an exceptional person who inhabits the role of jolly and joyous with great poise. Additionally, we cannot assume a lack of virtuous nature from every neighbour in their decoration endeavours. That's why for this EwTube, we celebrate genuine great people in the holiday season.
Here are five videos to make you say "Sweet Christmas!"
A Sign of Good Character
A video circulating around a lot right now, but it deserves to mentioned. This Santa goes beyond the expertise of a regular working joe by illustrating his ability to use sign language to brighten up a young girl's day. In a world post-Richard Attenborough, This sweet moment helps bring The Miracle on 34th Street straight to Middlesbrough. Also, I managed to rhyme that last sentence and that makes me happy.
El Festivo!
Beautiful and simple. A Spanish Christmas ad that transcends language and gives a message of warmth that comes with exceptional wealth. Real wealth. I'm not talking about a wealth of experience. I'm talking about money. Lots of money.
Worthwhile for the gorgeous animation and warm fuzzy feelings!
Actual Cool Story Brah
The holidays are a time of forgiveness and we can all be forgiven for having a skewed opinion of fraternity houses based on every sex comedy of the last thirty years. Those gallivanting grunts of Cappa Alpha Delta Gamma are just always up to no good and the Dean of the university certainly doesn't like their in your face attitude – at all! Thankfully, the above video breaks that stereotype by giving us a more sentimental side to some college students who cheered up a young girl in her time of need.
Points for Effort
Everyone loves an underdog. This video labelled "Stunt Fail" has been grossly mislabeled. This brave story of one Santa who legitimately cannot catch a break begets the true spirit of what Christmas is all about for many of us. Following our wishes, hopes and dreams despite how long the wire is and how many people will laugh at you outside of our costume that we will all wear in civilised society. The costume that we all know to be the fake version of ourselves that we show to the world. Press onwards everybody. Show the world the true you! Just like this Santa has done.
Bloody hell, He is taking a fierce amount of time getting down though, isn't he?
And lastly, just to warm the cockles of your heart… 'It Feels Like Christmas' from The Muppet's Christmas Carol: