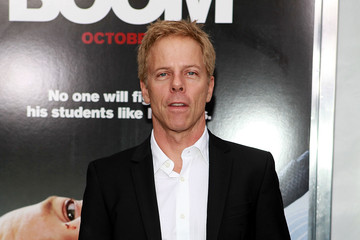 The super successful show, Once Upon A Time, will see the addition of what has been described as "a mysterious figure with god-like powers".
TVGuide report that TV veteran Greg Germann (of Ally McBeal fame) has landed the role which is now being dubbed as 'The Distinguished Gentleman'. He is a character that will "strike fear into people just by being friendly" and "the last person you ever want to share a drink with".
At New York Comic Con last month, co-creator of the show, Eddy Kitsis, summed up season 5B as "hell" and spurred speculation that our heroes will brave the Underworld and maybe clash with Hades himself.
Germann will make his debut in this season's 12th episode which will be the overall 100th episode of the series and will launch the second half of the season sometime in March.