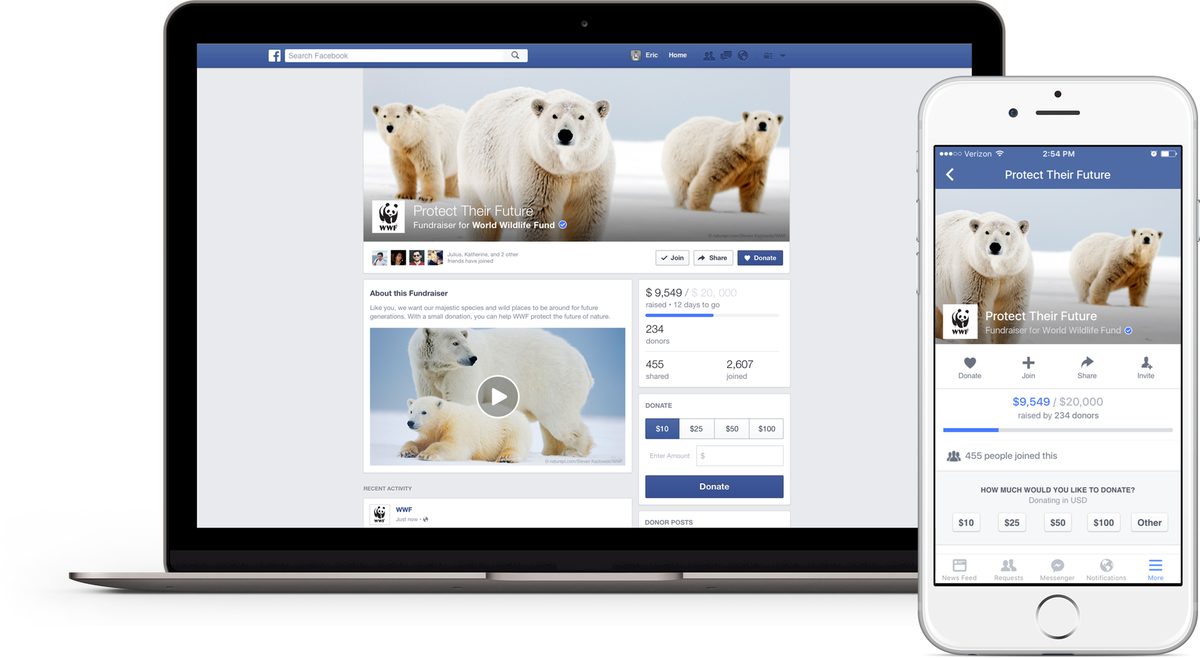 Facebook Launches Fundraiser Pages For Nonprofits

It has been two months since Facebook announced the creation of its 'Social Good' team which aims to build tools that will help people do more good around the world.
Facebook has now announced its latest cause-focused product; fundraiser pages and 'Donate' buttons for nonprofits.
'Fundraisers' will be dedicated pages where nonprofits can raise money for specific campaigns whether it's for a national emergency or to build a clean well in the Third World.
The Donate button, which was solely used for ads, will now appear on Fundraiser pages allowing users to give directly from their News Feed.
The Fundraiser page layout will be like event pages, allowing the user to describe a particular campaign and collect donations directly from users while showing a progress tab towards the goal.
It will be up to the individual organisations to be transparent and show that the money is actually going to a good cause.
Currently, this new layout is being used by three nonprofit partners – Mercy Corps, the National Multiple Sclerosis Society and World Wildlife Fund and are live for around 37 nonprofits including UNICEF.
Facebook, at the moment, aren't charging for this service but it looks like they will be introducing fees at some stage in 2016.
Facebook will vet all the participating nonprofits which must be certified with verified bank accounts and corresponding Facebook pages.
This is quite convenient timing considering the tragedies that have occurred in Paris and Beirut, along with the Facebook Safety Check function which allows users to let people know that they are safe.
It is unclear at this time whether Facebook will ever extend the feature to users, but hopefully it will be possible soon as it would also mean some healthy competition for the social crowdfunding sites like Kickstarter and Indiegogo.