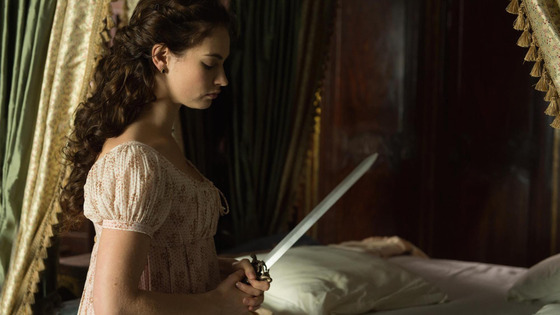 One of the greatest love stories of all time, lovingly directed by David O. Russell, is soon to hit the silver screen. Young Elizabeth Bennet lives in a world of high expectations as the eldest daughter of her family and she must maintain her family's dignity and honour.
She has to attempt to break through the mystery of the venerable Mr. Darcy; all the while warding off an impending zombie apocalypse.
Jane Austen's iconic work which was adapted by Seth Grahame-Smith, Pride and Prejudice and Zombies, is rapidly approaching a February 2016 release. The film will feature such seasoned actors as Matt Smith (Doctor Who), Lena Headey (Cersei Lannister, Game of Thrones) and Charles Dance (Tywin Lannister, Game of Thrones).
Based on the upbeat music accompanying the trailer, the film seems to have kept the firmly tongue-in-cheek tone of the book intact. Any die-hard Austen fans that may disapprove can surely seek comfort in the knowledge that, should good lady Jane be turning in her grave, she'll be in good company!