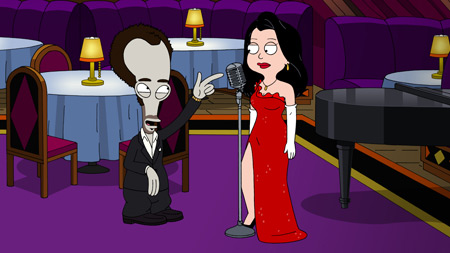 Music Monday: American Dad Disco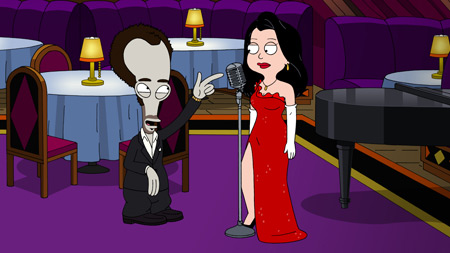 As well as being hilarious and incredibly smart with jokes American Dad also offers a variety of musical talents. Funnily enough most of the cast are actually fully trained soprano singers, so of course you can expect some great vocals and top quality tracks but you can also expect some funny and dirty tracks (after all you are watching American Dad).
So sit back and prepare to laugh your ass off and tap your foot until your toes bleed as we explore the world of music through American Dad.
Steve Smith – Is She Not Enough?
Steve Smith – Daddys Gone (Ft. Roger)
Boys 12 – You need a shot B12
Steve  Smith – Bad, Bad, Bad, Bad Boy
Cee Lo Green – Hot Tub of Love
Hayley Smith – Makin' whoopee
Roger – When I Was His Alien
Steve & Hayley Smith – Steve's Song