Press Start: What Makes A Great Game?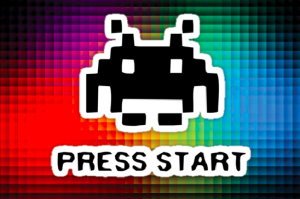 Hey everybody, welcome to this week's Press Start! For those who haven't read this column before, I talk about anything to do with gaming. Each week I look at different aspects of the gaming world and give my opinion on them. That leads me up to this week's topic of what exactly makes a good game? There are definitely a good few things behind making a great game but I am going to look at what I consider the most important. To make them easier to get through, I am going to list them out with a brief explanation below!
Imagination
I cannot stress how much imagination starts and completes a game for me. First of all the basic idea behind a game is the very core of it – the rest of the game's existence often stems from this one idea. However the more imagination the better the game becomes. Take Little Big Planet – this game offers so much fun and great little characters that explore their own little world but then the creators pushed their imagination by enabling every user of the game to create their very own worlds that practically have no limit on creativity and imagination. This for me was the best part of the whole game and it gave me hundreds of hours of more fun making the game last so much longer. This proves how important the imagination is when creating a video game.
Characters
Of course, every single game has a character of some sort and of course this would have to be on the list as something that makes a game great. I have many characters that hold a place in my heart such as Cloud Strife, Lara Croft, Nathan Drake, Ezio and so many more. All these characters have different traits and personalities. But each character lends themselves to the game and the world they are surrounded by. The sign of a good character is one that's adapted to that world and can change the feel of it with their personality alone. This may sound quite easy to do but it really isn't. The character you play has to connect with you from the beginning, if they don't then you most likely won't finish out the game as you feel no attachment to the character or their world. We all love to feel we are running around in a crazy new world or at the very least we are controlling someone awesome who is showing us their world.
Emotion
All of my favourite games are full of emotion. For me it is the number one thing that makes a game. I love an experience that can make me cry or scare the living hell out of me. I think for me the saddest scene in a game ever was the ending of Final Fantasy X. It was so sad to see what the ending result was after playing the whole way through and getting attached to so many loved characters. Emotion is the key to what you remember about a game and certain key moments from that game. If you think of any game that brings nostalgia to you I bet you remember it because it gave you an overwhelming feeling of some sort. Some of the biggest games are well-known and have widely outsold other titles because of the use of emotion. Just take a look at The Last Of Us or The Walking Dead: Season 1. These games feed on emotions and it's no coincidence that they are some of the biggest sellers in the last ten years.
Soundtrack
Last but by no means least, the music. So many people underestimate the power of music in video games. Music can really help heighten emotion and suspense at certain points in a game. The best music I have ever heard in a game is from the Final Fantasy series. I easily have twenty or so songs that remind me of particular moments in the series and usually the most emotional scenes too. But then there are games such as Flower, Journey or Monument Valley that have no dialogue and rely solely on a soundtrack full of magical music. As we all know these three games were also big sellers and I can guarantee that if the music hadn't have fit the game then these games would not have the same magical feeling.
Most of you probably noticed I did not add graphics into this. The reason behind this is simply because I don't believe they matter at all. A very easy demonstration is by listing some of the best games sold in the last few years such as Super Meat Boy, Fez, Braid, The Evil Within, Dragon Age, Final Fantasy and countless others. As you can see from that list there are games who use incredible graphics and others that don't, but yet all are great games.
What do you guys think makes a great game? Do you agree or disagree with any of the above? Let me know in the comments below and see you all next week for another game filled Press Start!