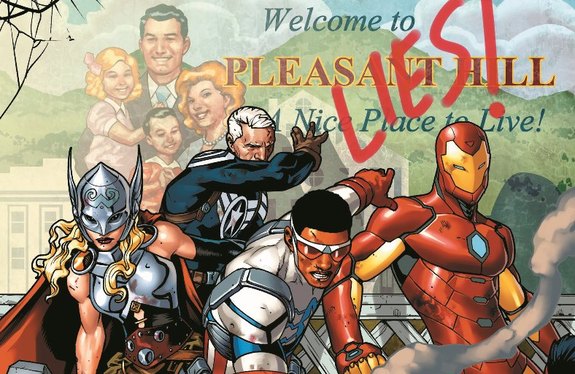 Marvel Announce 2016 Crossover Series To Celebrate Captain America's 75th Anniversary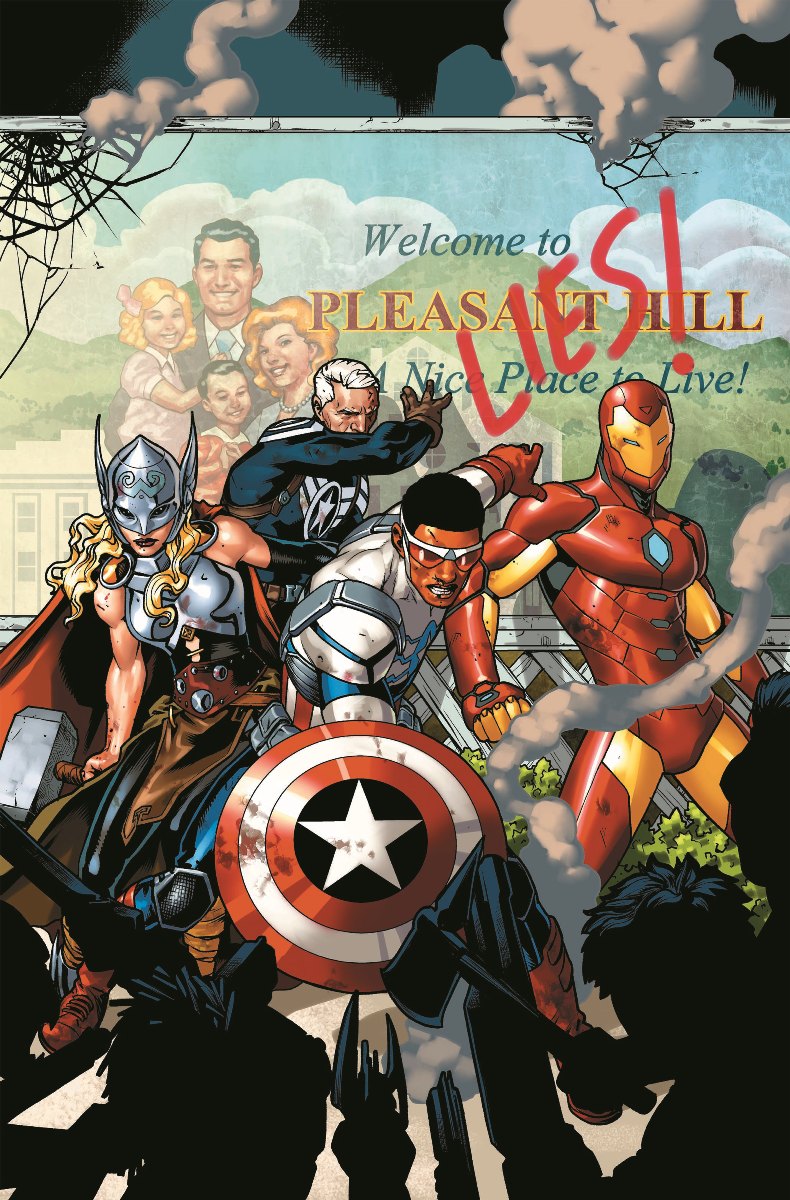 Captain America will be celebrating 75 years next year and, along with the movie Captain America: Civil War, Marvel are going to celebrate with a huge crossover event in comics as well. Titled Avengers: Standoff!, the event will take in Captain America, Sam Wilson, All-New, All Different Avengers, Uncanny Avengers, New Avengers and the Agents of S.H.I.E.L.D with other characters and teams to be confirmed in a new mystery action-adventure.
The first issue will be titled 'Standoff!: Assault On Pleasant Hill Alpha' by Nick Spencer and Jesus Saiz.
Courtesy of Comicbook.com, the synopsis is as follows:
"From the outside it looks like any other remote small town. Only Pleasant Hill is anything but.  This gated community holds a dark and sinister secret – one that keeps its residents locked away behind its walls. Now, the time has come for its townsfolk to finally escape. As their revolt begins – why then are the Avengers trying to keep them inside?! And what does it have to do with S.H.I.E.L.D.? Even Earth's Mightiest Heroes won't be prepared for the truth behind Pleasant Hill."
The three Captain Americas – Steve Rogers, Sam Wilson and Bucky Barnes – will be the focus of the book, which is set for release sometime early 2016.