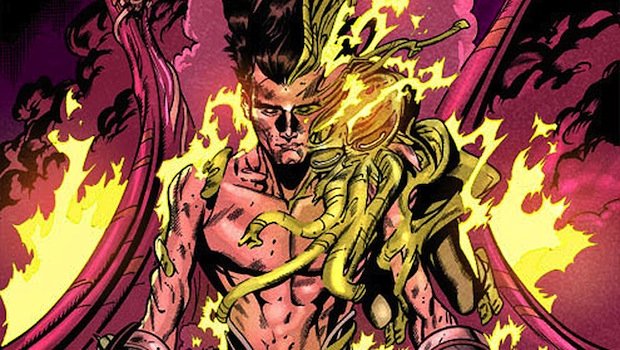 Marvel And Fox Strike Partnership To Develop Two X-Men TV Shows
In what will be seen by many fans as an incredible development, Marvel and Fox have begun working together in the creation of two brand new TV dramas based on the X-universe!
The first announcement is for a pilot ordered  by FX Networks for a series with the working title of Legion, which will follow the story of Charles Xavier's son, David Haller. "Since he was a teenager, David has struggled with mental illness. Diagnosed as schizophrenic, David has been in and out of psychiatric hospitals for years. But after a strange encounter with a fellow patient, he's confronted with the possibility that the voices he hears and the visions he sees might be real."
Legion's pilot episode will be produced by FX Productions and Marvel Television, with FXP being in charge of the physical production.
The second show has the working title of Hellfire, and will be an action-adventure series set in the 1960s that "follows a young Special Agent who learns that a power-hungry woman with extraordinary abilities is working with a clandestine society of millionaires – known as "The Hellfire Club" – to take over the world."
David Madden  (President, Entertainment, Fox Broadcasting Company) reveals that "These powerful and dynamic characters are complicated and larger-than-life, the pace and visual imagination are unrelenting, and the story takes place during one of the most explosive eras in recent history. We are so looking forward to working with this incredibly talented team."
Hellfire will be produced by 20th Century Fox Television and Marvel Television, while 20th Century Fox will be in charge of the physical production.
It is unknown at this time if either of thesw series will be connected to the Fox Cinematic universe, or what characters will feature.
What do you think about these announcements? Let us know in the comments!