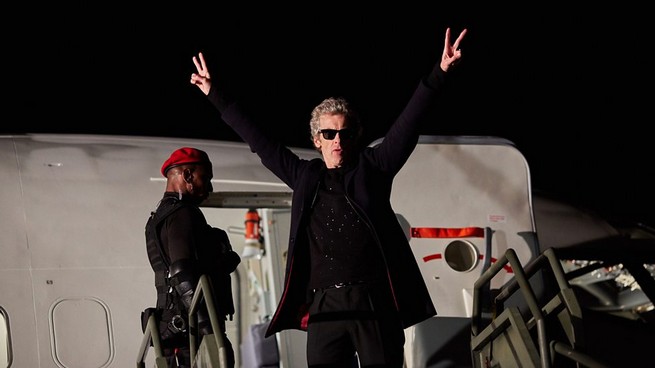 The BBC has released a collection of images in anticipation of next weeks Doctor Who episode 'The Zygon Invasion'.
An episode description has also been released, but be warned it contains spoilers for 'Day of the Doctor'!
As a result of the peace talks in Day of the Doctor, an estimated 20 million Zygons live amongst the human race in disguise. However, this truce is broken when a rogue gang of Zygons kidnap Osgood (Ingrid Oliver) and obtain the locations of all Zygon operatives on Earth. Despite her apparent demise at Missy's hands in Death in Heaven, Osgood has returned, sporting a Sylvester McCoy style outfit for the new episode.
The episode will also introduce Rebecca Front (Thick of It) as a UNIT soldier and will see the return of Jaye Griffiths as new season 9 regular, a UNIT operative named Jac. The episode has been teased by Jenna Coleman as having a similar vibe to a thriller, and being unlike previous episodes of Doctor Who.