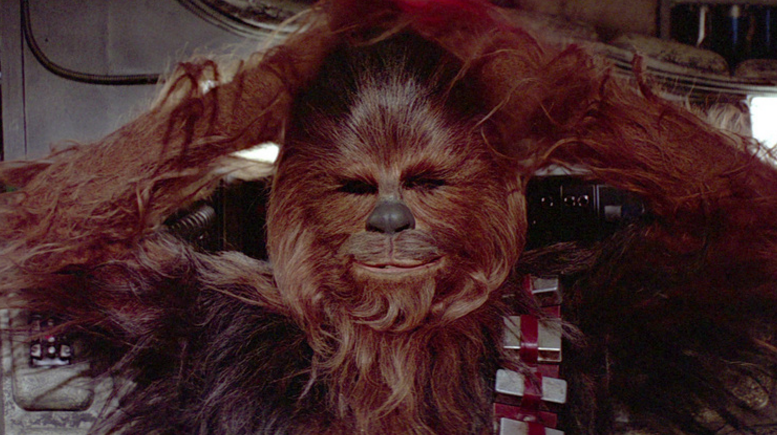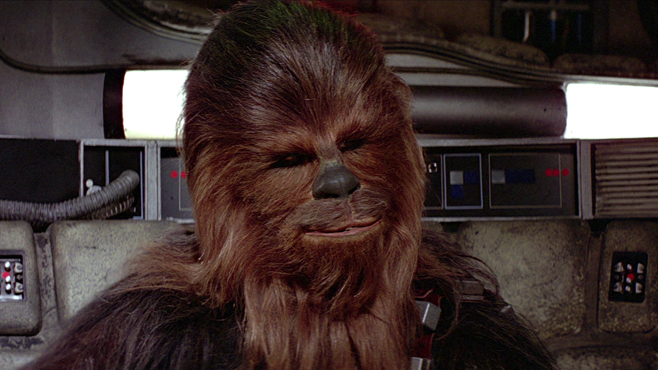 Occasionally the news throws up a story that causes eyebrows the world over to raise.
While driving Darth Vader to an election in Ukraine, Chewbacca was pulled over for not having ID.
For The Guardian, Shaun Walker writes, "The man inside the costume was fined 170 hryvnia (£5) for the "administrative offence" of not being able to produce identification documents. The person in the costume said he had been there to support Darth Vader, who was attempting to vote."
Walker continued by saying, "Darth Vaders have been frequent candidates at Ukrainian elections, with a reported 16 of them taking part in last year's parliamentary vote. The Vaders, many of whom have changed their names legally, usually campaign in full costume. A statue of Vladimir Lenin was given a makeover and unveiled in a new guise as Darth Vader last week, in response to a Ukrainian law banning symbols of the Communist past."
Star Wars is culturally ubiquitous. That, we knew. To discover that its characters are a mainstay of Ukrainian politics is something of a discovery.
What do you make of these Wookie/Sith antics? Do you know of any other Force related rabble rousing we should be aware of? Tell us in the comments!