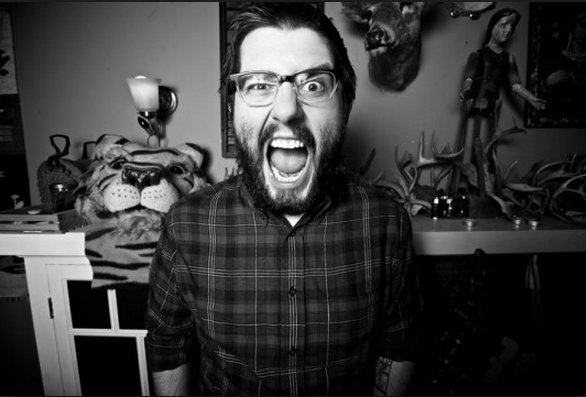 So we're back with another Music Monday and I've been getting some serious autumn vibes on music lately, so here's a list of what I've been listening to. Once again, it'll be a mix of pop punk, indie, electronic and bass fueled rock, so here we go!
Dan Croll – From Nowhere
Starting off lightly, here is something to take us out of that summer sound and into something a little more mellow. Indie newcomer Dan Croll brings a indie smash that reminds me of classics along the lines of Peter, Bjorn, and John, with a hint of downbeat Darwin Deez.
Pup – Dark Days
Now I have had somewhat of a decline in interest in the pop punk genre of late. Maybe it's to do with growing up and no longer being able to relate to the adolescent angst, but god damn if Pup didn't just reel me back in with this banger of a track. Just the right amount of twinkly guitars with rousing vocals, this band is one to watch for sure if you like the genre.
The National – Graceless
Ok, so I'll always be a sucker for this band. Like my affection for LCD Soundsystem, this is another band that has a song for every season, time and emotion. This one in particular always reminds me of watching days get shorter and the nights get tougher.
Seahaven – Black and White
OK, so Seahaven admittedly will not be everyone's cup of tea, but vocalist Kyle Soto's voice will forever remind me of autumn. It's cutting and dark and packed with emotion. The subject matter is heavy, but there are few vocalists that I believe have gone through the rough subjects they are dealing with without making it melodramatic.
Into It. Over It. – The Shaking of Leaves
This time we have the perfect combination of perfect autumn music, with storied and heartfelt vocalists. Evan Weiss has a unique storytelling ability. Again, the subject matter of the song is dark, but as days get darker, so does my interest in music.
The Wonder Years – Cardinals
Dan Campbell, and the rest of The Wonder Years, are wizards. The new kings of pop punk have outdone themselves on the first single from their new record No Closer To Heaven. We've brought the subject matter back a little bit but there is an undeniable energy to this band that makes them so listenable even if you're not particularly into the genre.
New Order – Blue Monday
There's no reason for this one. Just 'Blue Monday'.