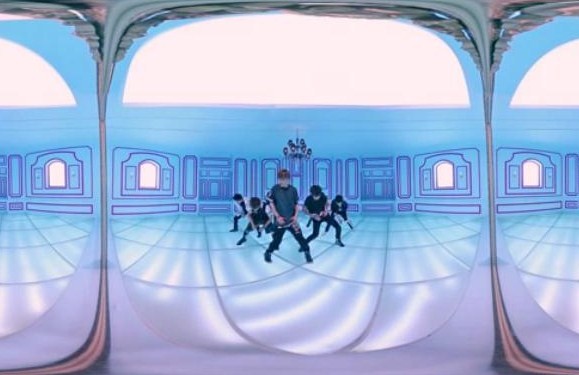 Today, Woollim Entertainment in Korea released K-pop boy group Infinite's new song 'Bad', with a very unique music video. This is the first K-pop MV that uses 360 VR, so you can interact with the video, move it around and look at it from different angles (and sometimes use it to focus on your favourite member)!
You don't need any virtual reality equipment, it works on Android phones (doesn't seem to work on iPhone though) and the web version works sort of like Google Maps Street View. As a K-pop fan, and a lover of technology, this is fascinating to us. We are sure it's not a new concept to most people, but we find it so exciting to be able to play around with it and watch the MV in all different ways.

Before this, JS Entertainment used this technique in dance practice videos from girl group Bambino. We really hope other K-pop entertainment companies try it out too!
Do you think it's cool? Or find it a bit pointless to interact with a music video? Let us know what you think of it!