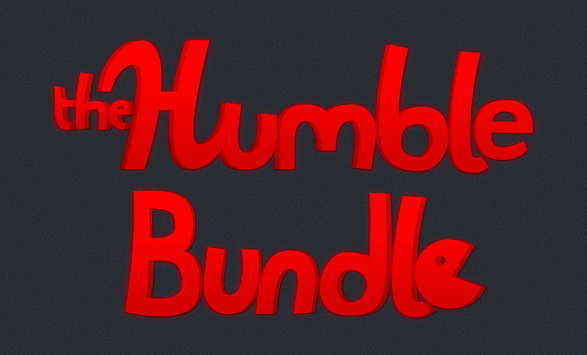 It's that time again. Time to fill up your Steam library with games you know are good, but never seem to get around to playing because hey, it was only like four quid for a whole bunch of them, right? Yep, the folk over at Humble Bundle have served us up another slice of gaming goodness and the selection this time is pretty exquisite, I have to say.
The three pay-what-you-want games this time are Outland, Fallen Enchantress: Legendary Heroes and Mercenary Kings. While I can't say I've ever heard of Fallen Enchantress before, it looks to be a fantasy turn-based strategy game and I'm a bit of a sucker for those, while Outland and Mercenary Kings have picked up some acclaim, and rightfully so. Outland is a 2D platformer with a gorgeous hand-drawn art style and a polarity-swapping mechanic inspired by the classic shoot-'em-up Ikaruga, while Mercenary Kings is also a 2D platformer inspired by the likes of Metal Slug and 80s action movies, with amazing pixel art by Paul Robertson (whose work you'll recognise if you ever played the Scott Pilgrim vs. the World game).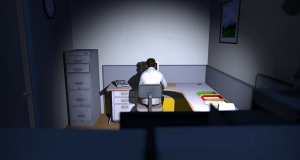 Paying more than the average (currently hovering around $5 or so, get in before it jumps up!) will net you Endless Space, The Incredible Adventures of Van Helsing II and The Stanley Parable, with the promise of "more games to come". Endless Space is a turn-based galactic-scale grand strategy game, similar to Civilization but, instead of playing on one planet you're playing across hundreds. Van Helsing looks to be a gothic-horror steampunk-soaked dungeon crawler in the same vein as Diablo and Torchlight, and lord knows I've spent many hours clicking away in Torchlight, so I'm definitely gonna give this one a punt. Lastly, the requisite indie darling of this bundle is The Stanley Parable, a heavily meta-textual parody and exploration of narrative and choice in games, with great voice work and a pretty hilarious script.
These bundles always have one bonus game that you can get for a set price, and if you shell out $18 you'll get a copy of the Early Access game Space Engineers, a game all about building spaceships, mining asteroids, constructing space stations and flying your hand-built ships around the galaxy.
You'll also get the soundtracks to Outland and Mercenary Kings, along with the soundtracks to The Stanley Parable and Van Helsing if you purchase those games. Oh, and as always, the money goes towards charity. In this case, the charities are Charity: Water and Save The Children. As someone who used to work quite closely with human aid charities, this is an absolutely fantastic way to donate and get some sweet games for yourself, so what are you waiting for? Go get yourself some games, man!