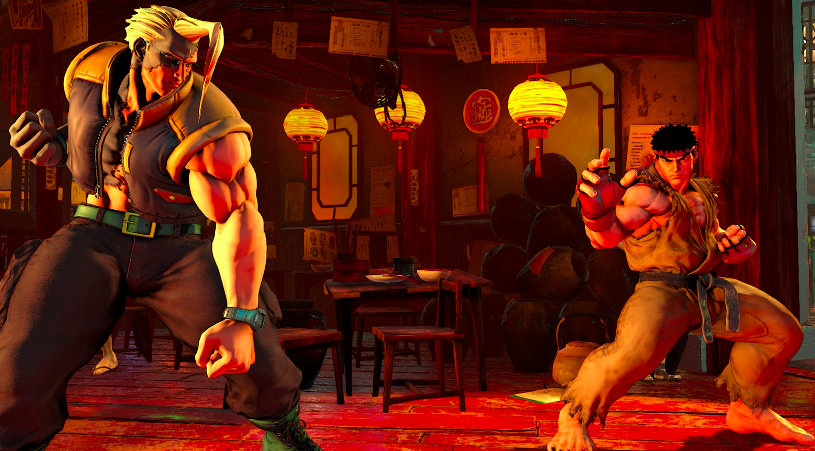 This weekend being EVO 2015, Capcom had a panel for Street Fighter V, where they discussed a number of details about the upcoming fighter.
The big information dropped at the panel was that the initial disc will be the only one you will need to buy, which is a huge change of Capcom's usual business plan of releasing each iteration of Street Fighter over multiple editions. Other changes include free balance and system adjustments plus all post-launch gameplay related content can be earned in game. This means that all DLC characters are going to be able to be unlocked without having to buy them.
Speaking of characters, Street Fighter V will launch with a core cast of 16 playable fighters, with 4 of them being new to the franchise. After launch, more characters will be added on a continuous basis, and every character can be earned via in-game currency by playing the game. This currency will be split into two versions, Fight Money and Zenny. Fight Money can be earned by playing the game, while Zenny can be bought with real money.
For fans of the series, this is extremely good news. Capcom has made a habit of releasing updates in the form of new versions that fans are forced to buy, rather then releasing them for free for fans to enjoy. This new format is more similar to something like MOBA; releasing characters over a period of time. This format allows the player to decide if they would rather buy it with money and save time or earn it in game and save money. The news that Street Fighter V will launch with 4 new characters to the series is a brave move, leaving only 5 slots left for veterans.
If you are interested in who might be returning to the fight, you can read our Top 5 Wishlist of returning characters for Street Fighter V.
Are you excited for Street Fighter V? Let us know what you think of the news in the comments.