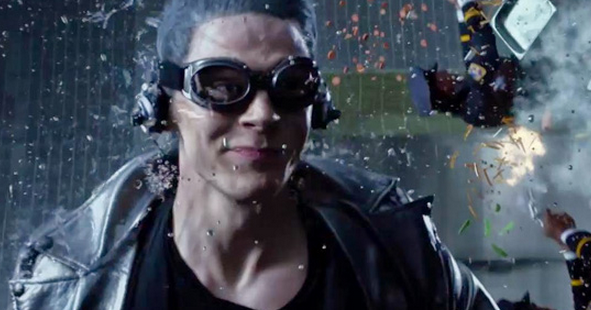 'X-Men: Apocalypse' Director Teases Quicksilver Scene
X-Men: Apocalypse director, Bryan Singer, is notorious for posting snap shots of what's happening on the set via his social media accounts, but we're not complaining! This time we've been offered a glimpse of a slow motion scene shot against green screen. It features what appears to be upside down bystanders who may have gotten in the way of the super fast Quicksilver (Evan Peters).
Although this isn't a surprise, it is reminiscent of the iconic (and, arguably, most memorable) scene from X-Men: Days of Future Past, where Quicksilver speeds around a kitchen in order to save Professor X (James McAvoy), Wolverine (Hugh Jackman) and Magneto (Michael Fassbender) from a sticky situation.
Are you looking forward to seeing more of Evan Peters' Quicksilver after Aaron Johnson's recent take on the character in Avengers: Age of Ultron? Let us know in the comments!