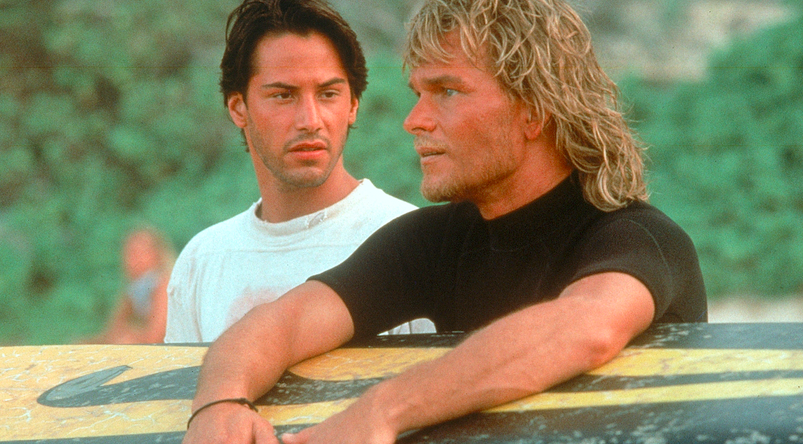 Trailer For Remake Of Point Break Released
Kathryn Bigelow's 1991 action thriller Point Break is being remade. This is not a prank. Lets start with the obvious; the original film, starring Keanu Reeves and Patrick Swayze, has gone on to achieve that strange honour of 'Cult Classic'. Consequently, the filmmakers including director Ericson Core are obviously going to come up against some resistance, especially from the original film's committed audiences.
Still, despite our feelings on the remake, we can all hold off judging it for now as the movie won't make it to cinemas until Christmas. Despite our optimism, commenters on YouTube seem to be reacting rather negatively at the prospect of another Point Break film.

So, the film is clearly building on the thrills of its predecessor. The 1991 movie featured people doing things that could kill them. Twenty four years later, this movie features people doing more things that could kill them. That's the basic premise and whether that approach will be recycled or not remains to be seen.
The official plot is:
A young FBI agent infiltrates an extraordinary team of extreme sports athletes he suspects of masterminding a string of unprecedented, sophisticated corporate heists. 
Luke Bracey will star as Johnny Utah along with Edgar Ramirez, Delroy Lindo and Teresa Palmer. 
What do you make of the original Point Break? Are you hopeful for this remake? Let us know in the comments section below!