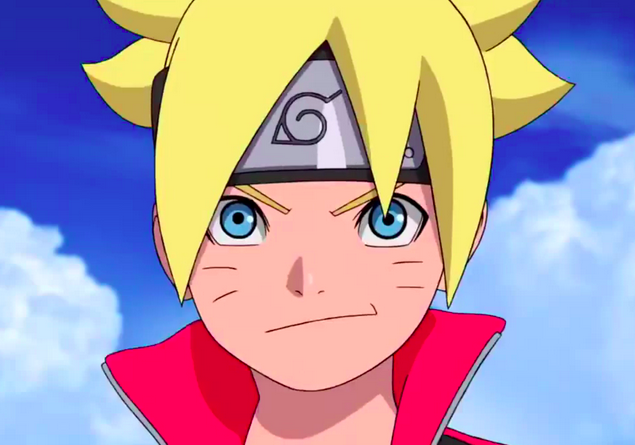 Boruto: Naruto The Movie – Sarada, Boruto, Mitsuki Character Designs Unveiled
Still trying to fill that void that Naruto left in your heart? Luckily, we still have the Boruto: Naruto the Movie to look forward to then isn't it? All of us anime fans have been anticipating these character reveals for quite some time. In the 27th issue of Weekly Shonen Jump, the character designs for Boruto (middle), Sarada (left) and Mitsuki (right) were unveiled.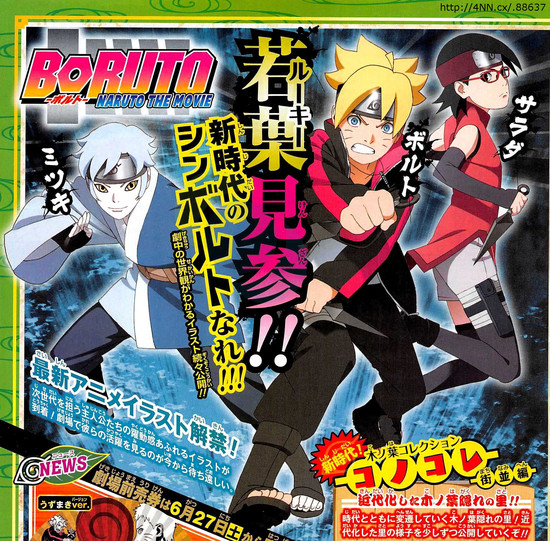 For anyone wondering who Mitsuki is, he was not in the original manga but for anyone who is not up to date on the sequel manga miniseries Naruto: The Seventh Hokage and the Scarlet Spring he does feature here, making him a completely new character to the film.
Weekly Shonen Jump has described the story as: (Spoiler alert for anyone not up to date in the manga!)
"Boruto is the son of the 7th Hokage Naruto who completely rejects his father. Behind this, he has feelings of wanting to surpass Naruto, who is respected as a hero. He ends up meeting his father's friend Sasuke, and requests to become… his apprentice!? The curtain rises on the story of the new generation written by Masashi Kishimoto!"
Mashashi Kishimoto himself is being hosted at New York Comic Con 2015, so we may even get some updates on future projects!
Boruto: Naruto the Movie will open on the 7th of August in Japanese cinemas.