The Wicked + The Divine Is Becoming A TV Show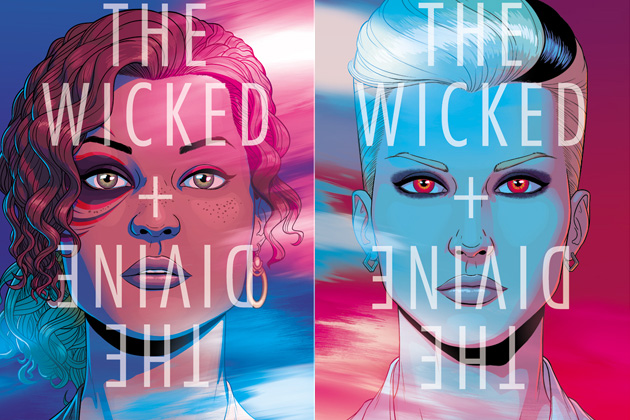 Kelly Sue DeConnick and Matt Fraction deserve more than a few drinks for the work they're doing with Milkfed Productions, their TV subsidiary of Universal designed to bring original comic book work to the samll screen. They've managed to nail down Kieron Gillen and Jamie McKelvie's The Wicked + The Divine for a TV adaptation, alongside their already confirmed Sex Criminals.
The Wicked + The Divine is a surreal exploration of gods and pop-stardom and humanity. The basic premise is that every 90 years, 12 gods come down to Earth and live for 2 years as young adults. So, they do what anyone would do and become pop megastars, complete with huge shows, spectacle and masses of misbehaving.
The book contains a LOT of characters and is very dark, despite all the pop music. There's definitely a great adaptation in there, it just needs the right budget and production team. But with Kelly Sue and co at the top, we're not at all worried about the result!