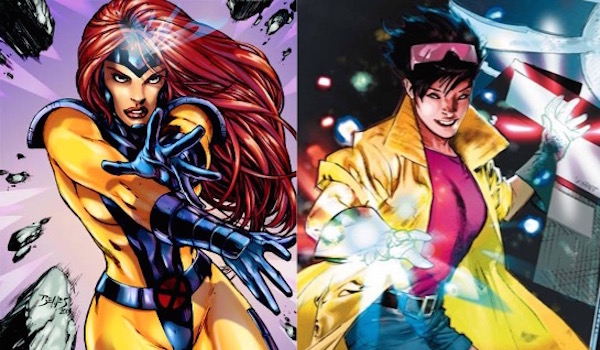 Style Saturday: 80s Mutants
Unless you live under a rock, you've probably seen some very sneaky pictures of some very young X-Men on-set of their new movie. This past week we've also had a pretty big character reveal from DC, but they kind of missed the mark on that one… But talk about a reveal gone right, I haven't seen one person who hasn't fallen in love with Lana Conor's Jubilee and Sophie Turner's Jean Grey. Great job so far from the character design/ creative team, and if they're going with high-waisted jeans and big hair, who am I to say no to brightly coloured blushers that go all the way to my temples?!
JEAN GREY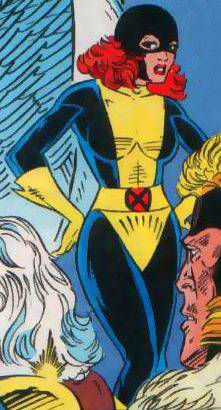 I kind of wish I still had my ginger hair for this, but do not fret, you can incorporate the fiery tone of her hair directly into the makeup itself.
I know bright orange lipstick may seem a little out there for day to day use, so you might not think you'll wear it a lot, and therefore might not think it's worth buying, but you'd be surprised at how well it goes with a lot of looks AND skin tones. It's a must have in my book.
For that true 80's look, I kept my brows super straight and long for both looks (klingon much?), but feel free to shape them however you feel comfortable. And I also took the opportunity to use a heavy hand when applying the blusher. What makes a blusher more 80's in style is not only the placement & method of application (high on the cheekbones and continuing till your temples) but also the colours and intensity.
We saw some colours in the 80s that aren't used much now for blushers: purples, oranges, bright magentas, reds, so feel free to use an eye-shadow instead of a blusher if you don't find a bright enough shade.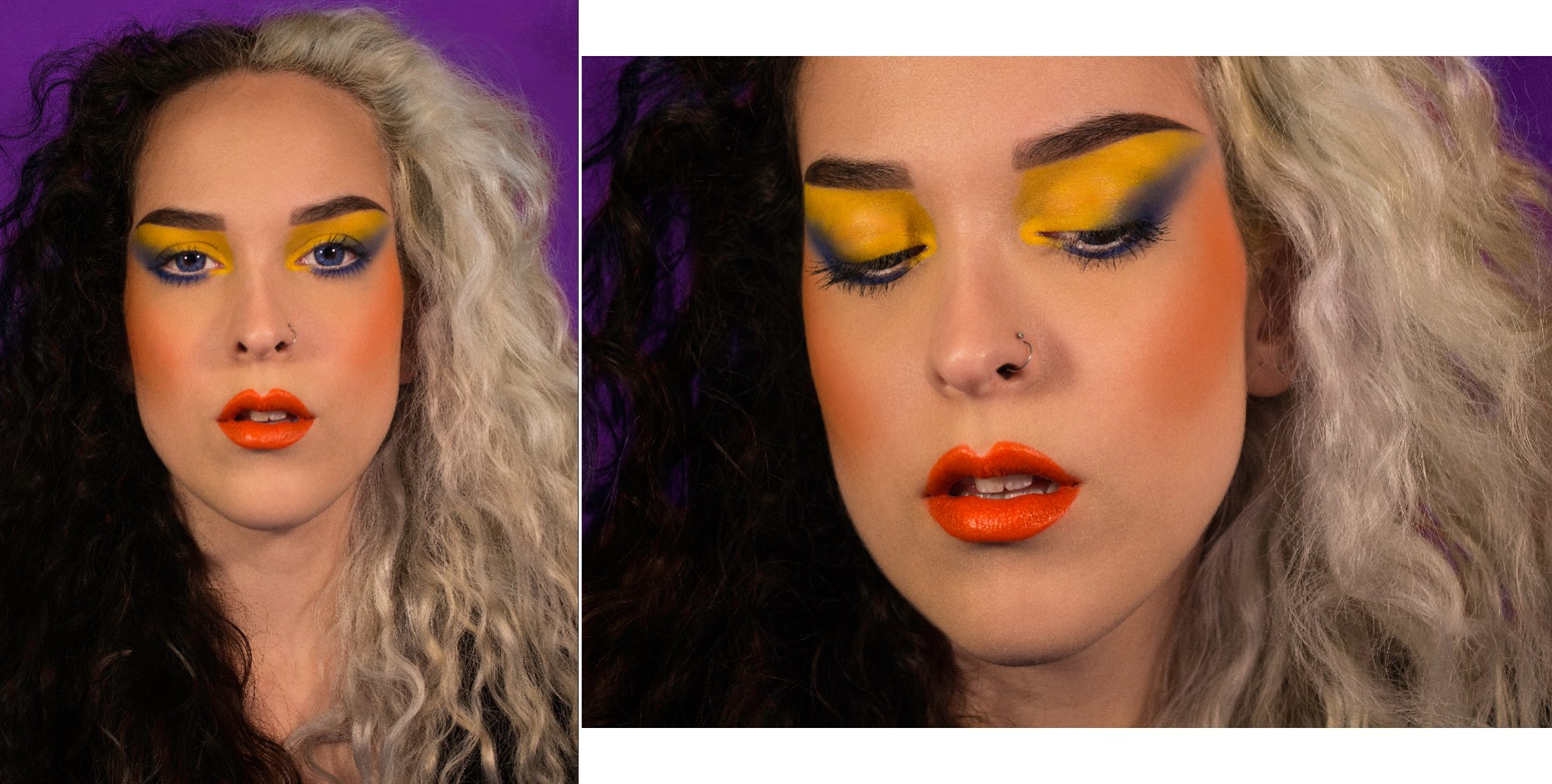 Another characteristic of the era of the shoulder pads is the placement of the eyeshadow. It goes all over your lid up till your brow bone, without smoking it out for a subtle effect. We want full pigmentation all the way!
I stuck with the colours of Jean's classic uniform for this, since blue and yellow are contrasting colours and the more contrast and brightness, the better!
JUBILEE
I think nothing screams 80's quite like a good old blue eye-shadow and a VERY big-winged liner.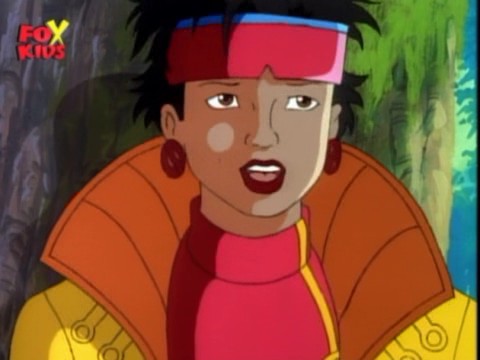 The fun thing about a look like this is getting to experiment with colour, so go crazy. Two of my favourite brands for extremely pigmented eyeshadows are Sugarpill and Star Crushed Minerals (both used here).

To get that bright pink 80's blush, I ACTUALLY used an 80's blush. It used to belong to my mom from when before she had me. I kid you not. Now, DON'T do this at home kids and tell everyone I told you to. Using old makeup can be dangerous and harmful to your health. I only used this blush because I know it is of excellent quality (Chanel), it was stored in great conditions, and it is a powdered product (creams tend to spoil quicker). A way to tell if a makeup product is still good to use is if the smell and colour haven't gone off.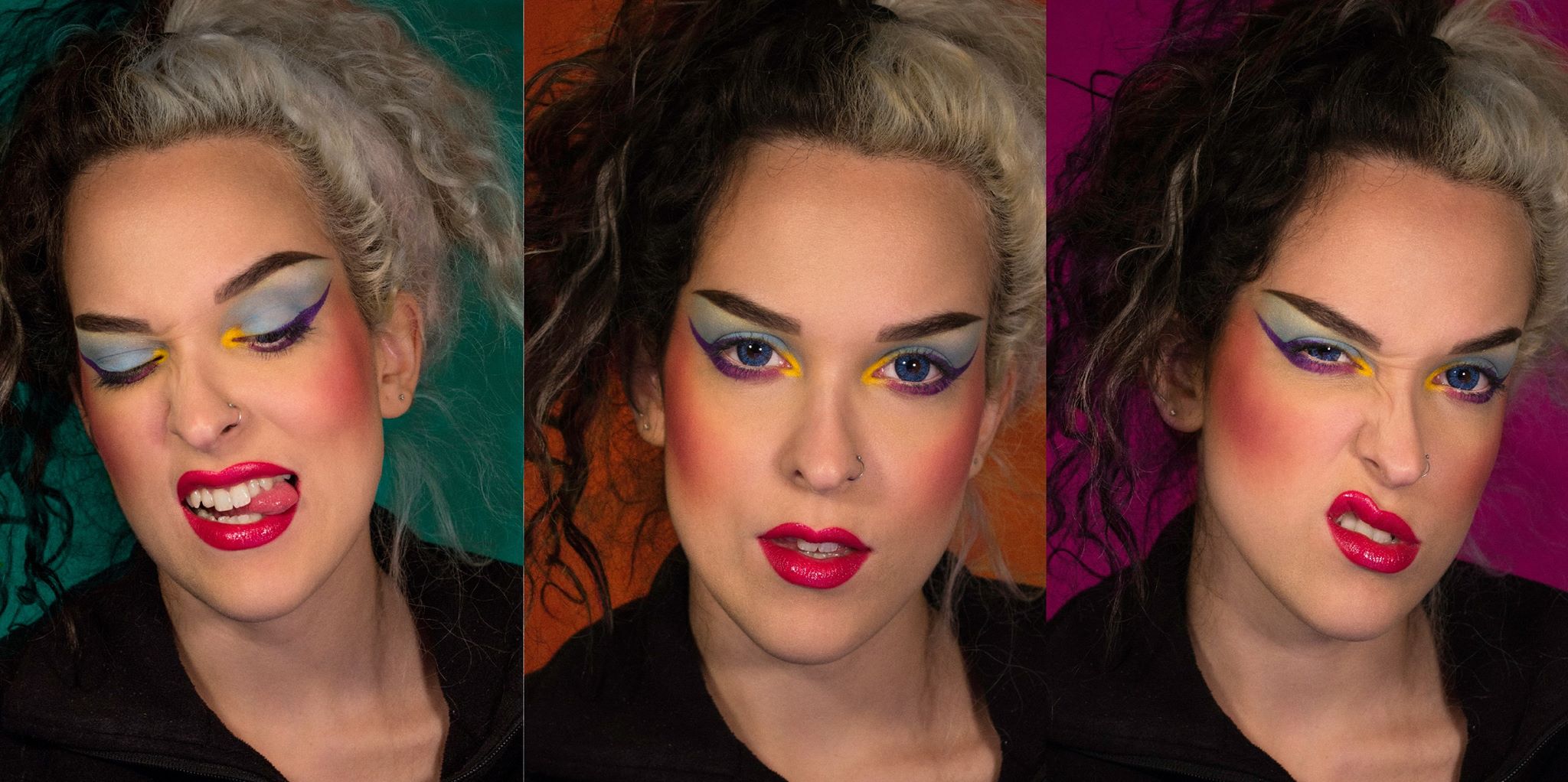 For some even more colour (What is this? Cirque du Soleil?), why not try brightly coloured mascaras and pencils for your waterline!
Don't forget the ponytail to the side, and you're all set!