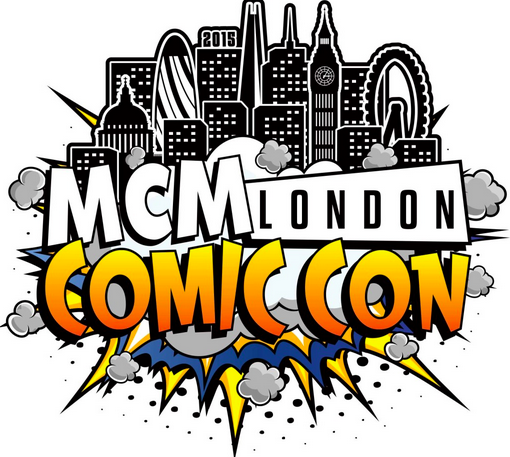 MCM London Comic Con 2015 Recap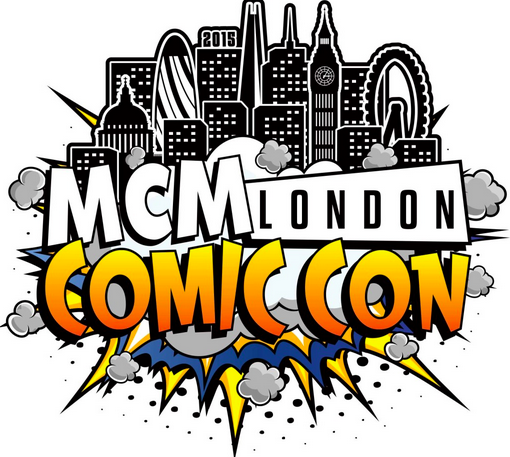 An impromptu Star-Lord dance battle during a panel, random freebie giveaways, a life size Chewbacca and a giant Batmobile are among the highlights of another fantastic weekend at MCM London Comic Con.
With 122,000 people rushing to the ExCeL centre over the course of the weekend, the number of people speaks volumes. The event has broken its own record this year, after the convention ushered an extra 10,000 people through its doors compared to last October. Quite a feat! In the convention world, popularity spreads through social media and word-of-mouth, and if you have to listen to your friend rave on about something for long enough, you're going to want to go too. Such is the case with comic con. 



It ran over the course of three days for the first time and featured events, panels, competitions and shows around anime, TV, movies, gaming and cosplay with an amazing line-up of special guests. Felicia Day (The Guild, Supernatural) was her usual charming and quirky self, with a great panel about her upcoming book You're Never Weird On The Internet [Almost]. Fans truly went wild when she came on stage and she rewarded their devotion with a curtsy and some interesting tales about her life. The Hobbit actor Sylvester McCoy, who played Radagast, was among those in attendance; as well as Hannah Spearritt from S Club and, surprisingly, Sean Kelly of Storage Hunters fame. All of whom could be found at the signing booths over the weekend.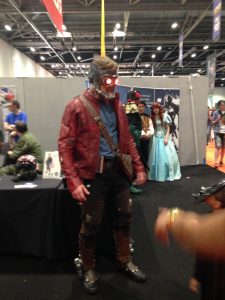 The Arcade attended London Comic Con last year as well, so we knew to expect a lot of people and over-heated teenagers in Ninja Turtle costumes, but this year's crowds really surprised us.
You know that feeling you get when you're in rush-hour traffic and you want to rear-end the guy in front of you out of pure frustration? We experienced similar feelings, except there were no cars in the convention centre, just endless lines of people with streaks of sweat ruining their perfectly applied body paint.
Besides the stifling heat and herds of people, there were very little problems or issues at the convention that we could see. After years of putting on so many shows, the organisers seem to have honed the process to a fine science and it was easy to see that the event mostly ran smoothly. Whether there were hiccups behind the scenes, and most conventions experience one or two meltdowns no matter how long they've been running, it was hard to tell.
There was so much to do at the convention that if you found yourself bored, it's because you must have been really trying not to have fun. We frequently attended panels only to find ourselves still there at a totally different one two hours later. It was such a friendly, fun atmosphere that once you got one of the best seats in the house, you kind of didn't want to leave. Of course, the fact that the rooms had air conditioning whereas the treacherous terrain that was the main hall did not (or, if it did, it wasn't making a dent in the stagnant heat) was a lure.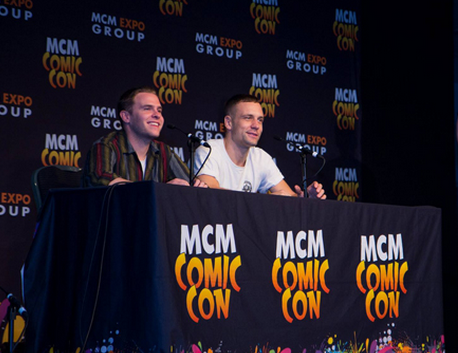 One panel in particular was so full that you couldn't see the back wall of the room; we were packed in like sardines because it was so popular, but it's hard to care about things like personal space when you're enjoying yourself.
The panel was for Agents of S.H.I.E.L.D.'s Iain De Caestecker, playing Fitz, and Nick Blood, playing Hunter, who were real crowd pleasers; it was a fun and informative Q&A as the two were very casual and clearly up for some banter with their fans. One lucky girl even got a hug!
Other special guests that were generous with their time includes the cast of Arrow, in particular Willa Holland, as well as The Walking Dead star Tyler James Williams who actually showed up for his panel early because he knew fans were waiting to meet him.
The comic village was a condensed version of what we've seen at the convention before and, although it was a little confusing looking for a second hall at first, it was a lot easier to navigate around. After asking those attending what they thought of the new layout, the response was positive. There were also more information points added this year which is always a plus, as con-goers don't end up looking like frustrated, headless chickens lost somewhere in artists' alley.
Bandai Namco were also at the event again this year; in their panel they showcased many of their upcoming releases including an English dubbed version of Tales of Zestiria, along with their usual gaming set-up where fans could play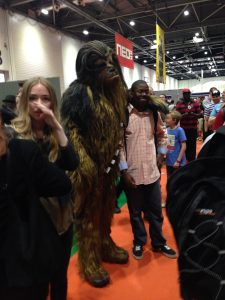 releases such as Dragon Ball Xenoverse and Naruto Shippuden: Ultimate Ninja Storm 4.
The eSports arena in the main hall drew quite a large crowd, with huge numbers of gaming fans flocking towards packed computer screens; the seating area allowed enthusiasts to take a break from the hectic trade hall, whether they were interested in the scores on-screen or not.
Esporting events have exploded in popularity in the last few years, so the area's popularity wasn't a surprise what with the UK's leading gaming and commentary talent hosting the event. Curious bystanders were welcomed and it was easy to find yourself absorbed in the action; teams had to battle it out for their share of £12,000 and the ESL UK Premiership title, so it was never dull!
Overall, the convention was an even bigger success than last year, albeit even more stuffy and hot, but we can deal with feeling a little flushed when everything else is going so well.

What did you think of this year's MCM London Comic Con? Wished you were there? Let us know in the comments!