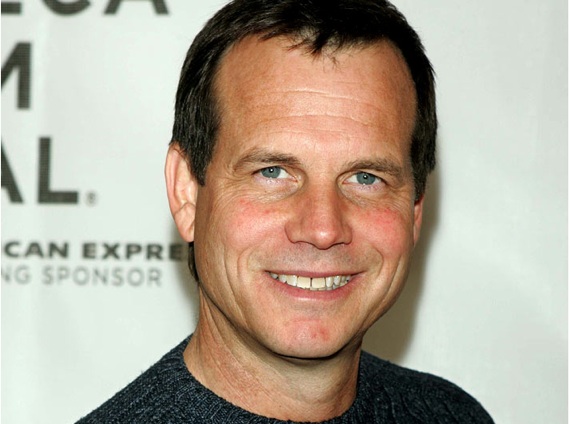 Game over man, game over! Bill Paxton, who starred as Private Hudson in Aliens, has been tapped to play anti-Grand Theft Auto campaigner Jack Thompson in an upcoming BBC drama about the creation of the game and its development studio, Rockstar Games.
As reported by Deadline, Paxton joins Daniel Radcliffe in the cast of the show, simply titled Grand Theft Auto, which charts the creation and release of the controversial crime game. The drama will take cues from the David Kushner book Jacked: The Outlaw Story Of Grand Theft Auto.
Paxton's character, Jack Thompson, was a lawyer who famously viciously campaigned and lobbied against GTA's release and distribution, attempting to get the game banned on several occasions, even going so far as to attempt to sue Rockstar's parent company Take Two Interactive, in 2003.
Speaking on the role, Paxton told Deadline, "He got Howard Stern kicked off the radio and took on 2 Live Crew… There'd be a gag order and he'd still go on talk shows. He would write these hateful letters to people he was litigating. He just got too emotionally caught up in it."
Filming is set to being 20th April, with Owen Harris, of Black Mirror and Misfits fame, directing with a script from James Wood, who previously worked on Rev..