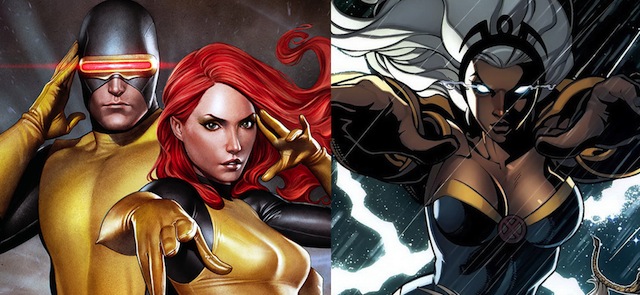 X-Men: Apocalypse's Storm, Cyclops and Jean Grey Casting Confirmed
Via Twitter, director Bryan Singer has confirmed who the fresh new Cyclops, Storm and Jean Grey are.
Alexandra Shipp, who played Aaliyah in a TV biopic this year, is Storm. Sophie Turner, better known as Game of Thrones' Sansa Stark is Jean Grey. Tye Sheridan, of Mud and Joe, is Cyclops.
More when we hear it!
Meet our new and brilliant young mutants: @Alexshipppp as #Storm @SophieT as #JeanGrey and @TyeSheridan as #Cyclops. #XmenApocalypse

— Bryan Singer (@BryanSinger) January 23, 2015