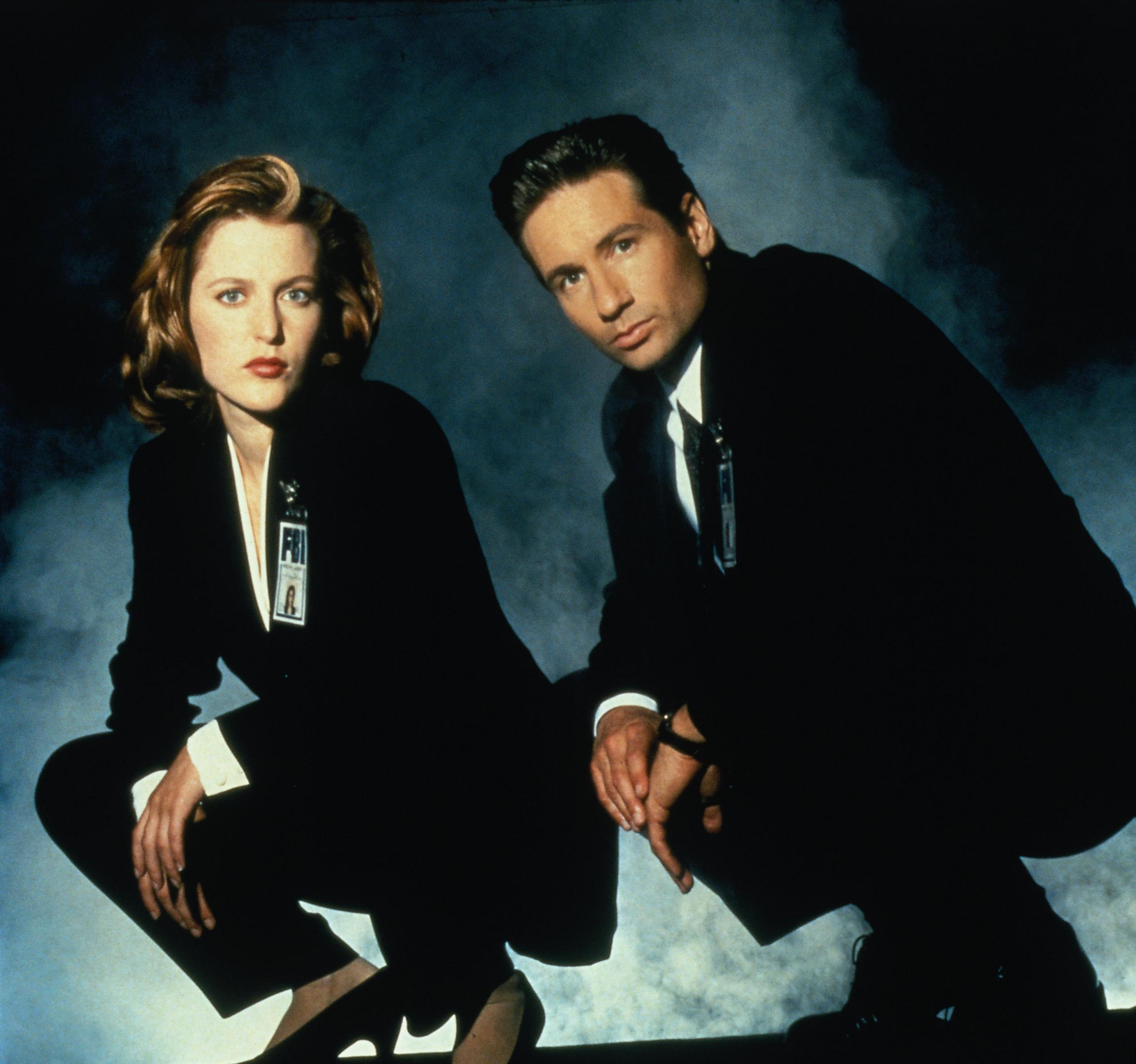 The network bosses at Fox, Dana Walden and Gary Newman, are considering bringing The X-Files back to TV, according to Empire.
"It's true that we've had some conversations on X-Files," Newman said. "We're hopeful of being able to bring that back at some point."
Walden adds, "Gary and I both worked at 20th Century Fox Television through the entire run of The X-Files. It was a great experience. We've maintained good relationships with Chris (Carter), David (Duchovny) and Gillian (Anderson). We're very hopeful, but it's hard. The actors are very busy. They have a lot going on. Chris has a lot on his plate, so it's just trying to carve out the time."
David Duchovny and Gillian are quite busy as of late. Gillian will possibly star in a third season of The Fall, and is a recurring character on Hannibal, while Duchovny is busy with his new series Aquarius. The only person with free time at the moment is Chris Carter. His new television show The After was not picked-up by Amazon. Nothing is set in stone, however, Duchovny is eager to jump back into the role of Agent Fox Mulder… FBI.
"I'm assuming that it will happen sooner rather than later," Duchovny told USA Today.
"We'll see what form [it takes] and how many episodes," he teased. "Certainly I can't, nor would I be interested in doing a full season. It will be in some kind of limited form. We're all old, we don't have the energy for a full season."
How would you like to see The X-Files return – a mini series, another movie? Or would you like to see it come back at all? Let us know your thoughts below.
The Truth Is Out There!