Upcoming Harry Potter Short Story To Be Released On Halloween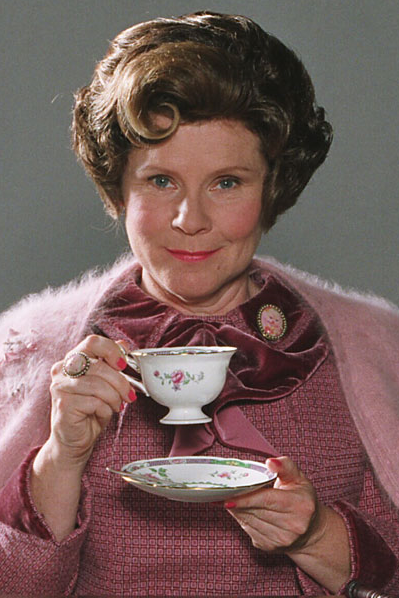 Voldemort may be the flagship villain of Harry Potter but it's Professor Dolores Umbridge that makes the skin crawl and the blood boil! So there's no better time for the release of a short story exclusively focusing on her than Halloween!
Umbridge: Origins is set for release on October 31st via Rowling-sponsored official Potter fansite Pottermore, so whether you're trick-or-treating and/or partying like a literal mad man, take some time for the estimated 1,700 words. Bonus points if you're simultaneously dressed and reading aloud as Umbridge.
Some description of the story reads as follows: "Umbridge's life filled with many new details, as well as Rowling's revealing first-person thoughts and reflections about the character. Umbridge is not only one of the most malicious Potter characters, she is the only person other than Lord Voldemort to leave a permanent physical scar on Harry."
I think we can all agree, that last line is something dark to think about. Umbridge on the same level as Voldemort is a terrifying thought, but its a very real conclusion. We'll see come Halloween!