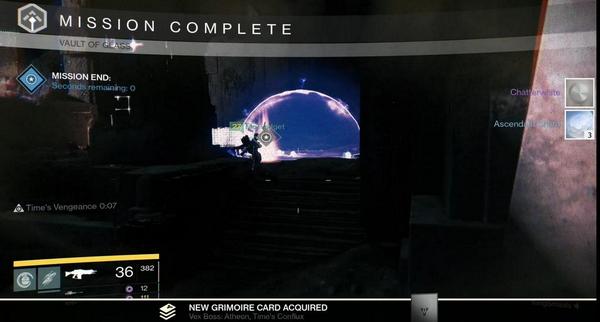 The PrimeGuard Clan has claimed the bragging rights for clearing the very first Destiny raid, 'Vault of Glass'. Bungie opened the vault this morning and reported that they would be monitoring the raid very closely as players from all over the world and across multiple platforms tested their might and skill against it.
Congratulations to @PrimeGuardHQ for completing the Raid. Now, try it on hard tier. http://t.co/DGQNBvYkoa pic.twitter.com/s9Txlrqm80

— Bungie (@Bungie) September 16, 2014

Promising an intense and lengthy journey, players are advised to wait until reaching level 26 before they attempt the raid. On top of all that there is no matchmaking service, you will have to find other level 26 players and team up, work together on putting a schedule in place because Bungie remarked that it would be "very likely that you will not finish the raid in one sitting".
Big congratulations to PrimeGuard Clan who are now reaping the fruits of their raiding and will go down in Destiny history.
Editor-in-Chief, part-time super villain and hoarder of cats. If you can't find me writing, I'm probably in the kitchen!