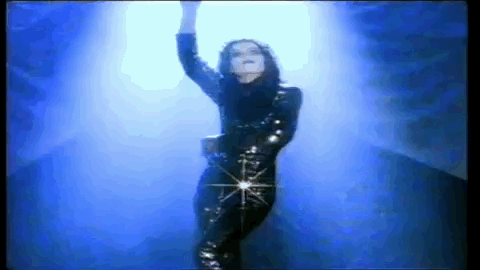 This was supposed to be a 'Music Monday' dedicated to my crippling hangover but I've realised this week it's something a little more! These are the kind of songs you shouldn't sing out loud in public (let's face it unless you can actually sing you shouldn't do it in the first place) but these are the kind of songs that sink their teeth into you and you can't help but lip synch along!
Just to be clear these are all amazing tracks (maybe with the exception of #5) by talented artists, it's just the lyrics or the theme might not be the best to belt out on the bus!

Why you shouldn't sing this out loud? Well this wonderfully melancholic track from Sufjan Stevens is about notorious serial killer John Wayne Gacy – you know, the guy that butchered young men and hid their bodies in his basement? Chances are if you sing this one out loud people will be calling the guards!
Sufjan Stevens is an American singer songwriter, the track above comes from his fifth studio album, 'Illinois'.

She's never received a singing lesson in her life and as much as I'd like to think we have that in common, that's about the only similarity between myself and Paloma Faith. 'Only Love Can Hurt Like This' is taken from her third studio album and was written by Diane Warren.
Why you shouldn't sing this out loud? You'll sound like a walking broken heart – seriously!

Why you shouldn't sing this out loud? Really? Not only will you sound like a desperate lunatic, you'll also be showing your age!
Stay was released in January 1992 by Shakespears Sister and six year old me could not get enough of the track! Drama, intrigue, sparkling costumes and phenomenal vocals from Siobhan Fahey and Marcella Detroit.

I don't like Ed Sheeran, he seems like a really cool guy and he's definitely talented but that's why I don't like him – jealousy! Absolute unbridled emerald green envy! Parting Glass is a traditional Scottish/Irish song popular amongst both communities and this track featured as a hidden gem on Sheeran's 2011 album '+'.
Why you shouldn't sing this out loud? It's commonly associated with funerals – unless you want to bum people out I'd steer clear of this one!

Why you shouldn't sing this one out loud? Do you even have to ask? South Park covered this one with a special Butter's video uploaded to help make the gang some quick money!
Seriously you don't need to ask why you shouldn't sing this one out loud! It does however get kind of catchy so don't be ashamed if it's stuck in your head for the week!

One of my favourite tracks from one of my favourite bands, Queen's 'Another One Bites The Dust', certainly doesn't make an appropriate song to play/sing/hum/think about at a funeral (even if you didn't like the deceased). It also should not be sung aloud while walking around town doing your daily business unless you want fellow pedestrians to assume your concealing a sharp weapon or firearm on your person!

This one has fond memories for me – a friend set this as her personalised ringtone for me so whenever I called or text this would play and I made up any excuse to have 'I Touch Myself' by the Divinyls play – ordering a coffee for me? Sure why not do it to this song! Meeting my parents for the first time? Sure they'd love this track!
Listen to the lyrics and you'll soon cop on as to why singing 'I Touch Myself' at the top of your voice might get you a few odd/concerned looks!
Editor-in-Chief, part-time super villain and hoarder of cats. If you can't find me writing, I'm probably in the kitchen!