Marvel Have The Rights To Blade, Ghost Rider And The Punisher Again
As Marvel's movie-verse expands, the hold on the rights for various comic book franchises tightens with the X-Men and Amazing Spider-Man films also making a killing at the box office. It seems Marvel's home-grown movie line-up may expand sooner than later as in this weeks Entertainment Weekly (by way of io9), head honcho of Marvel movie studios Kevin Feige has revealed that they now have the rights to Blade, Ghost Rider and The Punisher once again. Kept that a secret, eh?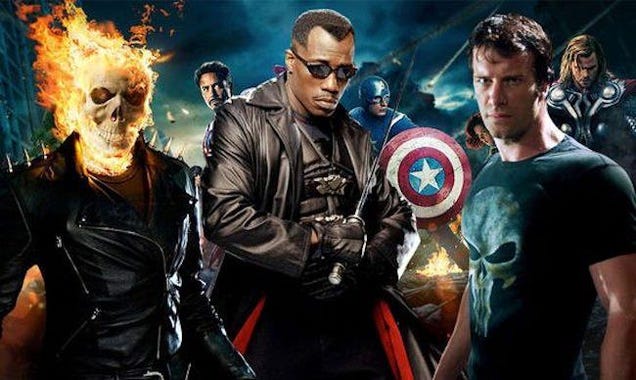 Though don't get too excited yet, as Feige has also said Marvel will likely not make movies with these characters, as their roster is very full right now and the climate for these guys isn't too hot thanks to some very lackluster productions. But, it's good they're back home where no more productions will be made until they're ready and being well-handled.