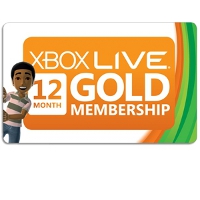 Xbox to remove 'Gold' requirement for Netflix and Hulu?
It's been reported that Microsoft is planning to remove its Xbox Live Gold paywall allowing Xbox 360 and Xbox One owners to access streaming sites like Netflix and Hulu.
According to Ars Technica, media streamers will be accessible to those with free Xbox Live accounts. However there is the matter of keeping the accounts department happy and so Microsoft may place other services behind the paywall – although it's not clear what these services might be.
Being at a competitive disadvantage to both Nintendo and Sony – who currently offer streaming apps for free – this possible shift is linked to the changes in the Xbox ladder since Don Mattrick left the company.
Earlier this year, Microsoft made public, their extensive plans for creating a range of original television shows for the console which are planned to start in June. These shows include plenty of Halo as well as potential television shows based on best sellers, graphic novels and, of course, more Microsoft-owned video games and will be available on the Xbox 360 as well as Xbox One through Live. Whether these will be the services placed behind the paywall is still under discussion according to Microsoft's entertainment and digital media president Nancy Tellem said all of that is under discussion.
So what do you think about this move? About time or too late? Comment below!