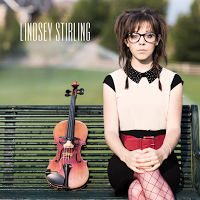 Event: Lindsey Stirling
Violinist Lindsey Stirling has announced a Europe tour for October/November and has confirmed her very first Ireland tour date! She'll be playing Vicar Street on November 8th. Tickets are only €28 and I suggest you buy them now, because this event will almost certainly sell out fast.
Lindsey made her debut on America's Got Talent a few years ago, and has gone on to do some seriously amazing things. Most known for her covers of video game music, Lindsey is an absolute star in the world of all things geek! She dances, she cosplays, she sings and writes some amazing original music to top it all off! This is guaranteed to be an incredible show.
You can buy tickets directly from her Facebook page!