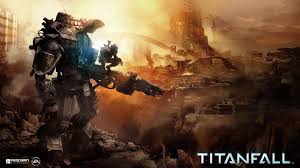 The Titanfall beta started last week, by the time the beta ended on Feb. 19, around 2 million people played the game, told to Polygon by Respawn Entertainment's community manager Abbie Heppe .
Respawn engineer Jon Shiring said that the Titanfall beta was an important test for Xbox Live compute, Microsoft's cloud computing technology. "Forza used it a little bit, but they weren't as reliant on it as we are," he told Polygon. "The game is completely reliant on it. If it's down, nobody can play."
Shiring said that while Respawn may still find more problems at launch, the beta helped them find 10 "real things" that they worked on and fixed.
Not sure what exactly all the fuss is about? Read our extensive preview  here https://www.the-arcade.ie/2014/02/preview-titanfall/
Ciaran has had some serious time to sit down and play Titanfall, stay tuned for our hands-on!