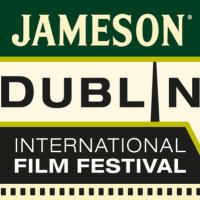 Established in 2003, The Jameson Dublin International Film Festival (JDIFF) has fast become Ireland's premier feature film festival and takes place in Ireland's capital city over the course of eleven days and nights each February.
JDIFF continues its commitment to celebrating film as an art form by presenting over 120 films from the four corners of the globe to the Irish Audience. The festival is a citywide event that takes place in all of the Dublin City Centre Cinemas including Cineworld, The Savoy, Screen, Irish Film Institute and Light House Cinema in Smithfield. The majority of films shown at the film festival are Irish premieres, and for some of the films shown, the festival represents the only public screening that will take place in Ireland.
Irish Film Talent is celebrated as an integral part of the JDIFF programme each year by presenting Irish film in all its guises from archival, to documentary, to the very latest Irish feature films from first time film directors. In 2008 the festival inaugurated The Irish Talent Spotlight in order to profile exceptional new and established talent working in all areas of the Irish Film Industry. Ken Wardrop (Writer/Director), Margo Harkin (Producer), Tim Fleming (Director of Photography), Cartoon Saloon (Irish Animation Company) and Margeret Corkery (Writer/Director) have all been honoured as part of this initiative.
Each year the Jameson Dublin International Film Festival presents The Volta Awards to outstanding individuals who have made significant contributions to the world of film. Named for Ireland's first dedicated cinema, the Volta Picture Theatre on Mary Street in Dublin, recipients of The Volta have included Gabriel Byrne, Daniel Day Lewis, Consolata Boyle, George Morrison, Paolo Sorrentino and Thierry Fremaux
The festival which concluded Saturday had some incredible talent with an exceptional year for films. The Jury Award Winners were announced recently with Anna Odell's The Reunion (Återträffen) as the best film of the festival. Other worthy award winners included:
Best Director – Paweł Pawlikowski – Ida
Best Actor – Jack O'Connell – Starred Up
Best Actress – Mira Barkhammar, Mira Grosin, Liv LeMoyne – We Are the Best! (Vi är bäst!)
Best Documentary – Los Wild Ones
Best Cinematography – Daniel Landin – Under the Skin
Best Screenplay – Georg Maas – Two Lives (Zwei Leben)
Best Debut Feature – The Rocket
Best Irish Feature – Love Eternal
Best Irish Documentary – Living in a Coded Land
Jury Prize – Blue Ruin
Jury Prize – The Golden Dream (La Jaula de Oro)
Jury Prize – The Congress
Michael Dwyer Discovery Award – Donal Foreman – Out of Here 
For more information check out their website: www.jdiff.com