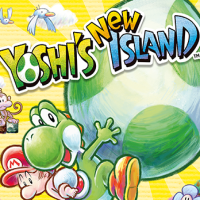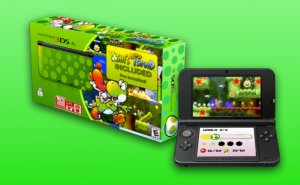 Mario fans, mark your calenders for March 14th of this year as we'll be seeing the sequel to Super Mario World 2: Yoshi's Island with Yoshi's New Island. Coming to Nintendo 3DS and 2DS, this enchanting adventure features good old ground pounds, flutter jumps, and countless enemies to devour and turn into eggs, along with a lot of new content!
Set in an entirely new location, Egg Island, Yoshi's New Island, Baby Luigi has been whisked away once again, leaving it up to the Yoshi clan to keep Baby Mario out of harm's way and embark on a mission of discovery. Nintendo have also announced 'Yoshi fans who wish to book their Egg Island adventure by pre-ordering a copy of Yoshi's New Island before the game's launch can receive an added 'egg-stra' in the form of a handy Yoshi Egg Game Case'. 
Probably the one thing I'm really looking forward to in this game is the art style. The beautiful art is based on many classic styles, such as oil painting, watercolours and crayon drawings, so it's going to be exciting and vibrant no matter what the environment. 
As stated above, release date in March 14th 2014. You can find more details on the official Nintendo Website