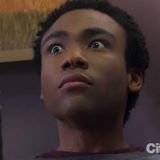 Community fans shed a tear tonight as we bid farewell to the wonderful Donald Glover. With this season of the show, we welcomed back Dan Harmon with open arms, but unfortunately say a very heartfelt  goodbye to Donald Glover. Glover plays the character of Troy, a preppy football jock turned geek, and he's captured the fans hearts in doing so.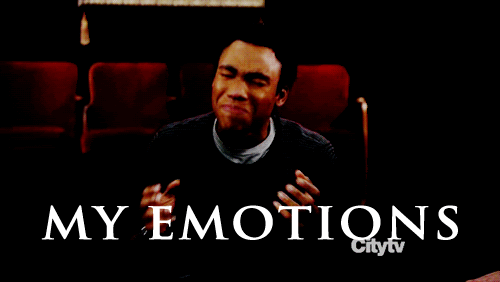 After Chevy Chase left the show last year, it really was a tragedy to hear that Glover would be leaving too. As well as Community, Glover has also been the voice of Marshall Lee in Adventure Time, was writer and producer of hit comedy show, 30 Rock, provided voices in both Regular Show and Robot Chicken and to top it all off, does stand up comedy on the side.
Glover has truly made himself at home with the fans, as we can all relate to Troy Barnes somehow. Some people are closet geeks who don't want to admit it, some people are full on geeks and embrace that to the end with their best friends and some people attempt to stop a food-poisoning induced zombie apocalypse to save their coll- wait, what? People don't do that? 
If you want to show your support tonight, get on Twitter and help get the hashtag #bontroyage to say goodbye to the amazing actor.
As a small tribute, here's a few of his characters best moments in Community!