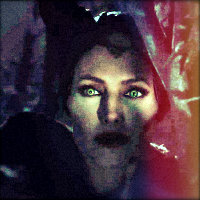 Maleficent 'Once Upon a Dream' trailer
This new trailer for Disney's Maleficent does nothing but send more shivers down my spine. The film stars Angelina Jolie as one of the most iconic villains in the Disney fairytale arsenal of bad guys but the movie will offer us another side to her character, a look at the woman behind the story and the legend. The film is scheduled for a May 30th release and promises to an epic storytelling feat.
You'll also hear a familiar voice lending her vocal talents to this trailer and the soundtrack to the movie, one of the biggest artists of 2013, Lana Del Ray puts a dark and melancholy twist on the Disney classic, 'Once Upon a Dream'. If you can't remember how it goes then you can listen to the original below and see for yourself just how much she has changed it.
The trailer also offers us a chance to see more of the movie and it appears that great battles between humans and mythological creatures and powerful magic will be central to the plot and more importantly we also get the chance to see more of Maleficent. Several shots show her outside of her traditional black garb and at times she looks very fae-like in appearance with point ears and high protruding cheek bones. Look if you're not excited at the idea of this movie then clearly you need your head examined! Roll on May 30th when I'll be sat in my cinema seat and cheering for one of the greatest villains of all time!
Editor-in-Chief, part-time super villain and hoarder of cats. If you can't find me writing, I'm probably in the kitchen!