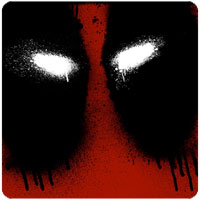 If you missed out in the recent adventure of the Merc with a mouth well then you may want to hurry up and find a boxed copy.
Yes that's right, Deadpool has pulled a vanishing act and his game has been removed from Steam, PSN and XBLA. Activision has confirmed that his game  has been pulled, along with the Steam and PSN versions. Not only has Deadpool been pulled, but also a list of other Marvel games. Spider-Man: Friend or Foe, Spider-Man: Web of Shadows, Spider-Man: Shattered Dimensions, Spider-Man: Edge of Time, X-Men: The Official Game, X-Men Destiny, and X-Men Origins: Wolverine have all been removed. If you have put off purchasing any of these titles now may be the last time you can as prices for boxed copies will be going through the roof.
With this and the recent disappearance of Marvel vs. Capcom, it's a worrying time to be a Marvel fan who enjoys games. I myself sadly never got around to buying Deadpool, and while it never got the best reviews, a lot of fans said it was a fairly good adventure in Deadpool's wacky and stupid world. It's always sad to see any title disappear like this and while Marvel licensed games never have the best footing, it's still shocking to see a game as recent as Deadpool just disappear from digital services.
If you missed out well you better get on eBay before prices rise… let's hope that it doesn't just disappear from gaming history.