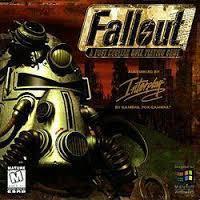 Late last year GOG.com was giving away Fallout 1, 2 and Tactics away for free, but what many did not know was that after this little giveaway, these games would be removed from the website for good.If you already have purchased the games on the service, they will stay in your GOG library but the games are no longer available for purchase from the site.
"Due to circumstances beyond our control, we needed to pull the three classic Fallout games, that is Fallout, Fallout 2, and Fallout Tactics, from sale and remove them from our DRM-free catalog," GOG writes. "These classic titles have been with us since day one, that is for over 5 years now, and they were always one of the highlights of the selection of games that we offer."
All rights of the older Fallout titles are being passed on to Bethesda  from Interplay in the coming days. As of right now Fallout 1, 2 and Tactics are all still available to buy on Steam, but if you don't hurry the games could also be removed in due time, and be a lost part of gaming history. It's terrible news whenever you hear something like this occurring older games are disappearing from the public eye every year and with incidents like this, it will be even harder for people to get a hold of the early Fallout titles.