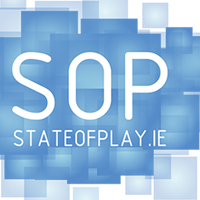 "State Of Play' is a chance for new and experienced developers to network with each other, demonstrate and showcase their work to their peers and get a sense of whats happening in the industry."Mark Morris of Introversion Software (Darwinia, DEFCON) will be attending as a keynote speaker alongside Irish Indie developers such as bitSmith Games, exGamers Studios and Pewter Games. Bringing together developers, students and fans, State of Play is the ideal space to exhibit, demonstrate, play and learn all about Indie Game development.
So whether you are working within the industry, learning about it or you're thinking about a career in Indie Games then State of Play is perfect for you! For more information on the event and speakers, check the official website, stateofplay.ie
The event takes place this Friday, 29th November in the Dublin Institute of Technology, Aungier Street Street, Dublin. To register click here!
Editor-in-Chief, part-time super villain and hoarder of cats. If you can't find me writing, I'm probably in the kitchen!