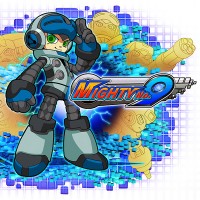 I have been covering the highly anticipated Kickstarter project, Mighty No.9 a lot, mainly because I love it to gosh damn much and it's only getting better! The developers behind the title have reached the stretch goal for a support character, and her name is Call.
Now that they have gotten the money ,they have another surprise for the fans, we get to choose her design. Nine designs have been supplied, and the developers have opened a poll to see which is the most popular.The top three character designs will be picked by the public and then it will go on to the final vote where the Kickstarter backers will get to choose from the final three designs.
Personally I will be choosing option number F but which one do you guys want to win?
If you are interested in the voting procress, you can have a look right here!