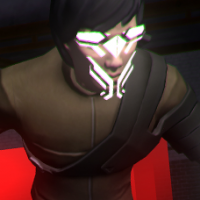 The creator of last years charming indie platformer, 'Thomas was Alone', Mike Bithell has a new game in development named Volume and it has just gotten itself a nice little story trailer.
Not a whole lot is known about the games story, other than it's Robin Hood-inspired story, a man stealing from the rich and giving to the poor. The trailer shows off a voice actor basically talking about the story and giving a good representation of the humour and feel of the game!
The game features the voice acting talents of Danny Wallace, the previous narrator for 'Thomas Was Alone' as well as being the voice of Shaun Hastings from the Assassin's Creed series. If you're a YouTuber chances are you might also recognise the voice of charlieissocoollike Youtuber, Charlie McDonnell!