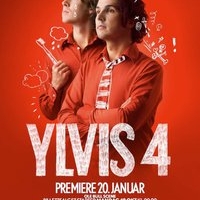 Video: Ylvis – The Fox
'Parody' noun, a literary or artistic work that imitates the characteristic style of an author or a work for comic effect or ridicule.
Ylvis is a variety show group based in Norway formed and starring brothers, Bård Ylvisåker and Vegard Ylvisåker (that would be the two guys you see in the video) that began tarting out on stage and travelling all over Norway performing before making it onto television.
'The Fox' is not some whacky 'foreigner' music video but rather a parody of the music we listen to every day!
Editor-in-Chief, part-time super villain and hoarder of cats. If you can't find me writing, I'm probably in the kitchen!