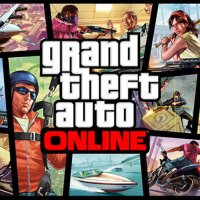 Murmurings have been spreading across the internet degrading micro-transactions for Grand Theft Auto online for the past few weeks, and now we finally know some solid facts.
A statement issued on the Rockstar Blog states "You can either quickly accumulate cash through profitable activities like knocking over armoured cars, winning street races, doing stick-ups or a host of other cash-making endeavours," and they continued to say "…or if you're the completely instant gratification type, you can choose to buy denominations of GTA$".
Certain problems with this kind of infrastructure could include things like people being overpowered, over-levelled or even worse the economy could be break, but Rockstar are quick to address these issues:
"The game and its economy have been designed and balanced for the vast majority of players who will not buy extra cash. There is no in-game pay-wall and nothing that should disrupt the balance of the game. You don't have to spend real money to attain the cars, guns, clothes, flash and style of a high-roller in Los Santos, but can if you wish to get them a little quicker."
The prices of the transactions have been leaked via players who have early access, and currency cards were spotted in the Code of Rockstars own site. These have yet to be announced, but it's a good chance they are legitimate.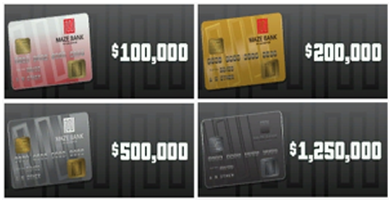 $100,000 Red Shark Cash Card – £1.99
$200,000 Tiger Shark Cash Card – £3.49
$500,000 Bull Shark Cash Card – £6.99
$1,250,000 Great White Shark Cash Card – £13.49
For more information on the matter, keep an eye on Rockstar's official Blog: http://www.rockstargames.com/newswire
[Words, Ciaran Nolan]
Editor-in-Chief, part-time super villain and hoarder of cats. If you can't find me writing, I'm probably in the kitchen!