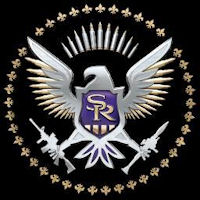 Presuming that most readers of this site are as financially stable as say, Tony Stark or Bruce Wayne, this story is right up you're alley, and if you're not. You have to read this to believe it!
Unveiled earlier, Deep Silver have announced an extremely special edition of Saints IV, for  just one fan without the sense and with the money to buy this.
But what does it contain you ask? Special skins? Bonus Levels? 
Well, you're close, the $1,000,000 edition comes with:
Saints Row IV : Commander in Chief Edition
A full sized replica Dubstep Gun
A full day of spy training
A trip to space with Virgin Galactic
One year's membership of E25 Super Car Club and a Lamborghini Gallardo to make it worthwhile
Plastic Surgery of the purchaser's choice
A shopping spree with a personal shopper to create the ultimate Planet Saints capsule wardrobe
7 nights for two at The Jefferson Hotel in Washington
Hostage rescue experience
A brand new Toyota Prius and insurance to give something back to the environment
7 nights stay in the Top Royal Suite at the Burj-al-arab with flights for two
Better start searching between those couches! Saints Row IV launches August 23rd, and is looking awesome! Stay tuned for more Saints Row news… oh and yes it does actually cost $1,000,000… want it? Then you can
buy it here!